Yippee!!
Friday we finally had enough snow that I could take Caitlyn out to introduce her to it. I had been waiting all day for her Daddy to get home so he could take part in her first introduction to snow. We got all bundled up and then headed out to the front yard.
We tried standing in the snow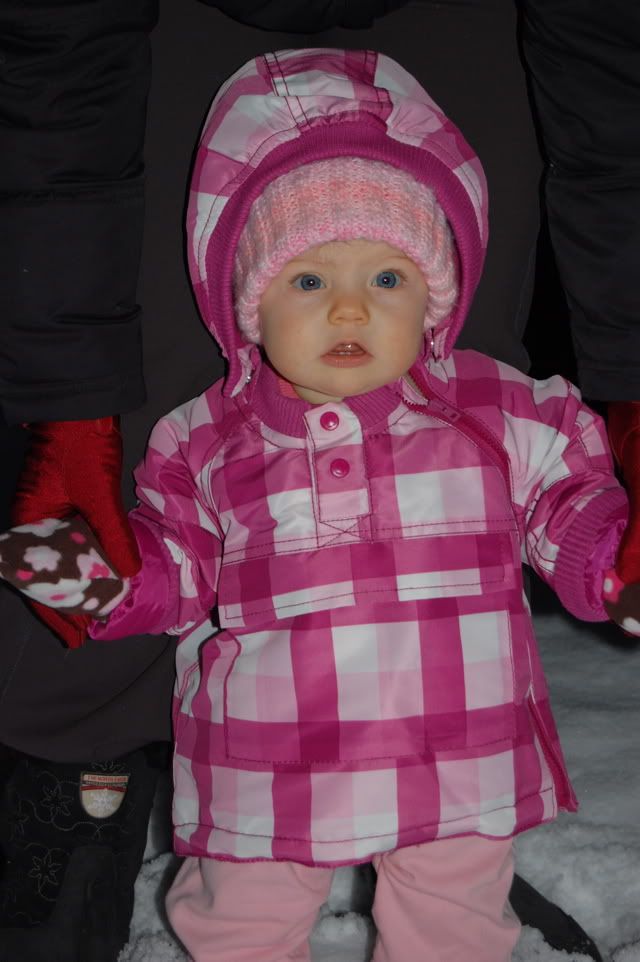 Then we sat in the snow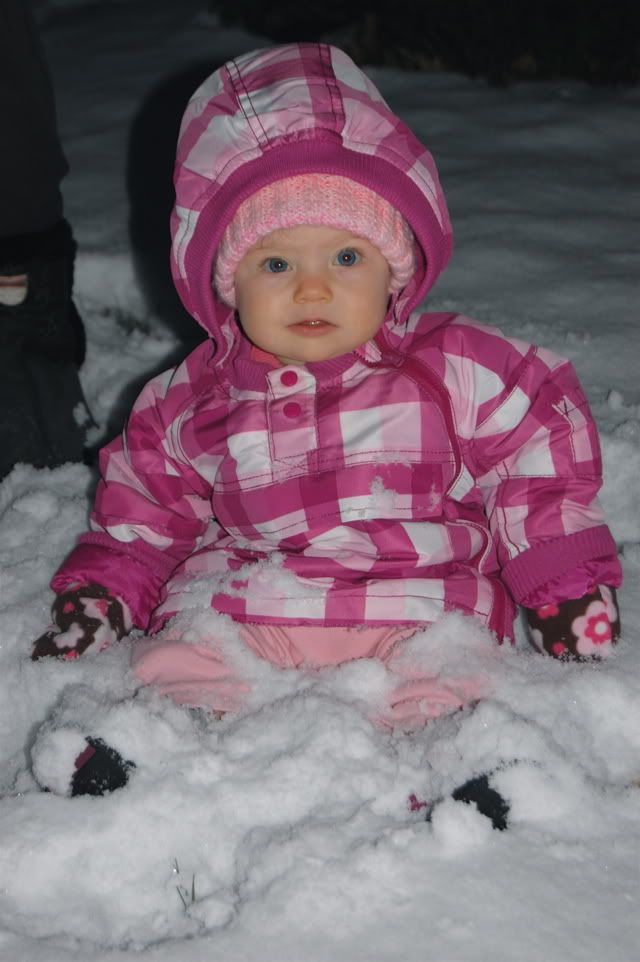 and of course some cuddling was required to warm up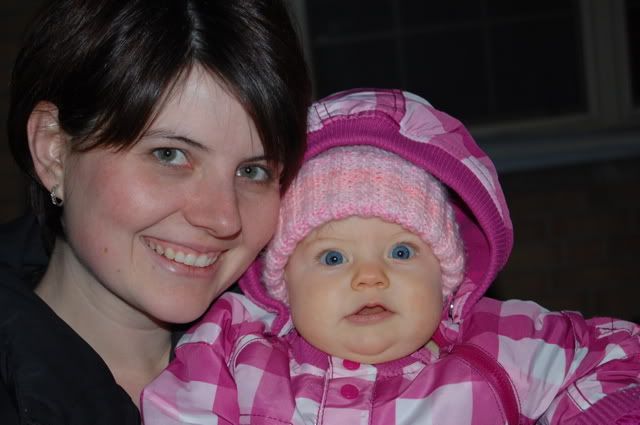 All in all, Caitlyn could care less about snow. She just sort of sat there with a "what are you doing to me" look on her face while we took pictures and threw snowballs at her.
But at least we've captured the memories, what more can we ask for.