Merry Christmas Everyone!
I have been waiting for this day for a long time. Exactly one year ago today, Brock and I found out we were having a little girl. Here she is now, 9 months old and experiencing her very first Christmas.
In true excited child fashion she barely slept last night waking us up at least three times. Then she woke up for good at 6am. Usually she sleeps in until at least 7am, must have been the excitement of knowing Santa had come and she had lots of gifts under the tree.
She did really well in opening her gifts. She often wanted to eat the wrapping paper more than see what was underneath but we helped her along.
Caitlyn loved all of her gifts and had a little fun playing around.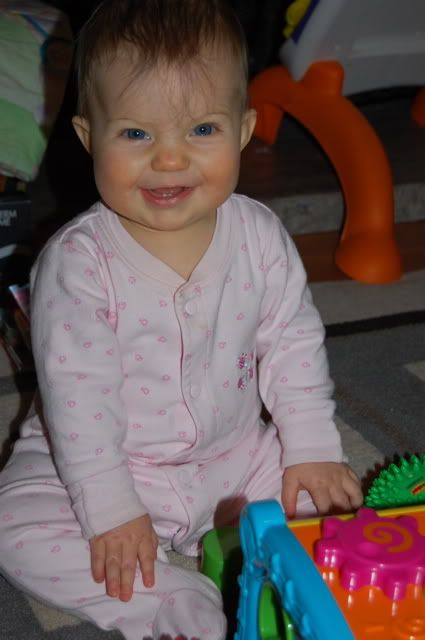 She especially loved the mirror we got her.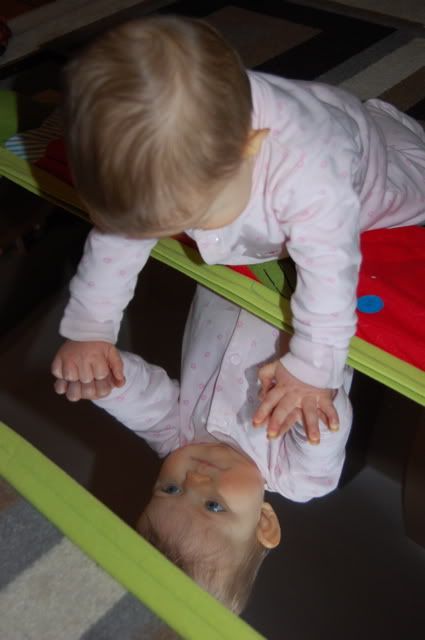 After all this morning's excitement she's having herself a little nap. Then we're off to see the grandparents and continue the adventure of
Caitlyn's First Christmas
.
I hope all of you have a wonderful Christmas full of joy and family fun!!