This weekend we had family day as part of my
2011 goals
. Brock, Caitlyn and I spent the day together just the three of us.
We went to our local Children's Museum and I have to admit that I had a lot of fun. Even though Caitlyn was too little for most of the activities she did get to play around with a few things. I feel so lucky that I get to be there to watch her experience new things for the first time. Her excitement and curiosity is incredible.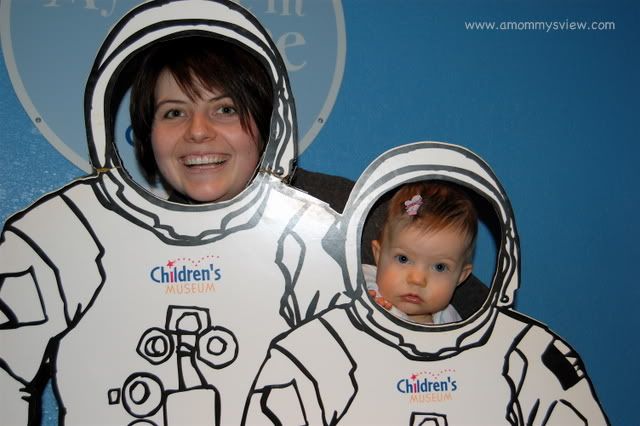 She's becoming a little more consistent with her "hello" waive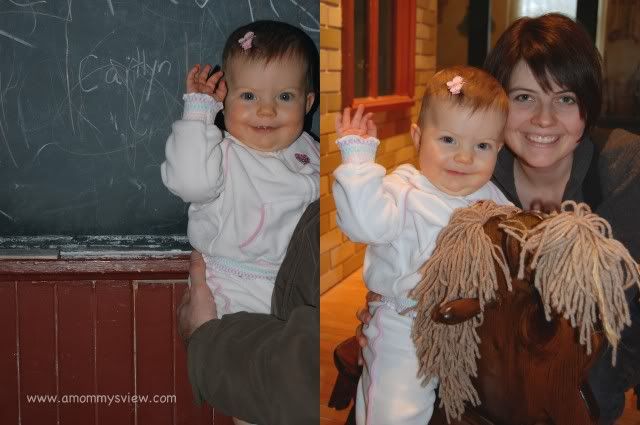 My good little student, someday she'll get straight A's
The winning activity was the sandbox. At first she gave me a "what the hell am I sitting in" look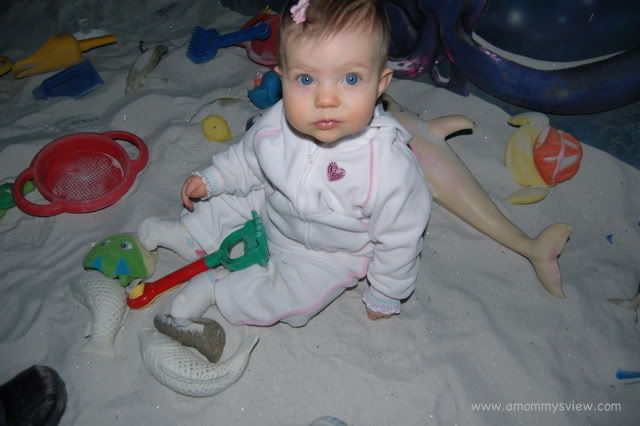 then she discovered what sand felt like and loved it.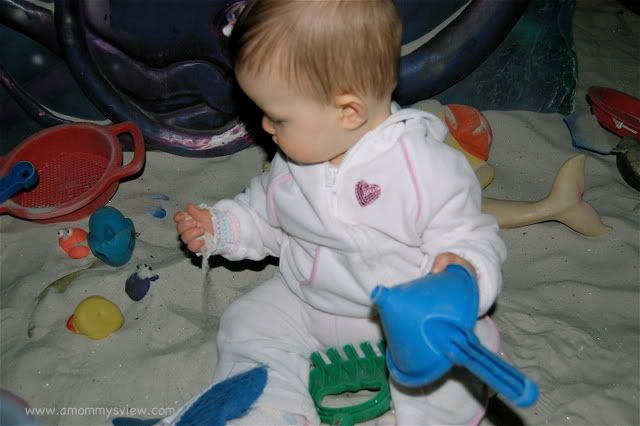 I think I'm really going to enjoy this New Year's goal. Hoping to find a different activity for each month in the year. This way we'll be adding lots of family memories to the scrapbooks.