My maternity leave is over in just 2 months. I can't believe she's been with us for almost a year already. I've been stressing about finding daycare and dreaming about work. I just know the next 2 months are going to fly by when all I want is for time to slow down just a little. I just want to soak up all the time I can with her.
I feel like she's growing up too fast.
Look at her standing at her table, looking so big.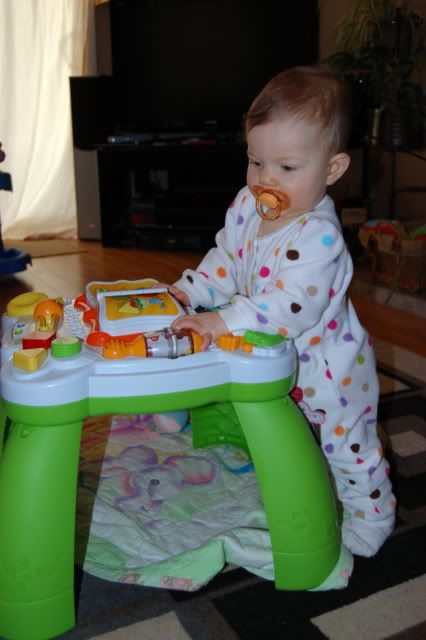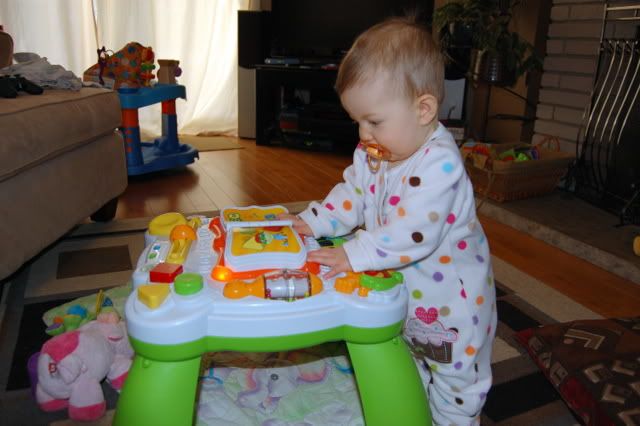 She plays so well with other babies. We have all kinds of fun these days when we have our play dates. She's much more interactive and pays attention to the other children around her.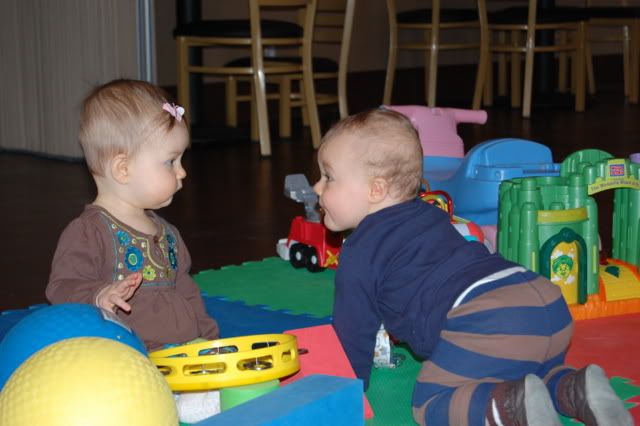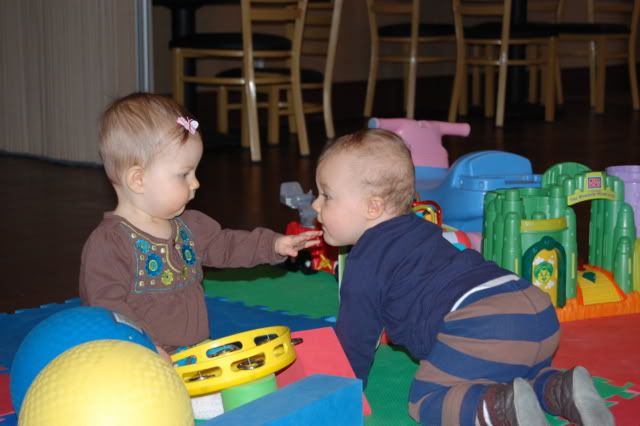 It blows my mind that just a few months ago we would get together for a play date and the kids would just lay there and ignore each other, playing with their own toys. But now she's so interactive, she pays attention to what kids are doing around her and makes an effort to get closer and be involved. Its incredible.
Going back to work will definitely be bittersweet. I suppose I better stop worrying about it and just enjoy the time I have left.