One of Caitlyn's Christmas gifts was a sensory bin.
The sensory bin has things like oatmeal, flour, salt, wooden spoons, measuring cups and more. The idea is that you have edible stuff with different textures that kids can play with.
We got into it for the first time and I discovered that
Sensory Bin
is actually code for
Great Big Mess
. I chose the oatmeal and mixed it with water and some green food coloring.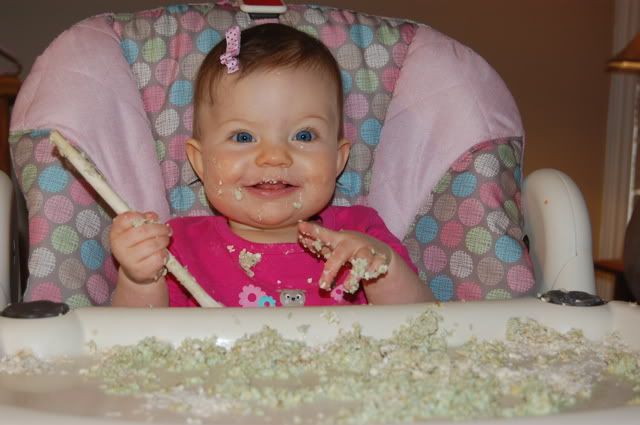 Caitlyn really enjoyed the spoon and liked to try and eat both ends. Then she got the oatmeal in her mouth and decided it was very tasty.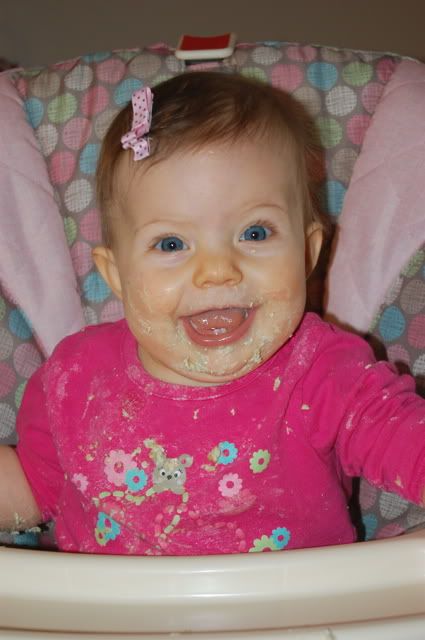 She was concentrating so hard that I actually managed to get a picture without her looking at the camera.
She squished it, ate it and threw it on the floor. The oatmeal got EVERYWHERE, in all the crevices of the high chair, all over the floor and of course all over Caitlyn.
We headed straight for the bathtub after this. I tried really hard to prevent her from getting her messy hands all over me, that was a big fail.
This whole adventure lasted about 20 minutes then it took me 45 minutes to clean up. Overall I think it was worth it to see Caitlyn's happy face, she had a ton of fun.