Sometimes when I have the camera out and am just shooting random pictures of Caitlyn I manage to catch all sorts of facial expressions. It makes me wonder what is really going on in that head of hers.
"I've got a surprise in my diaper for you"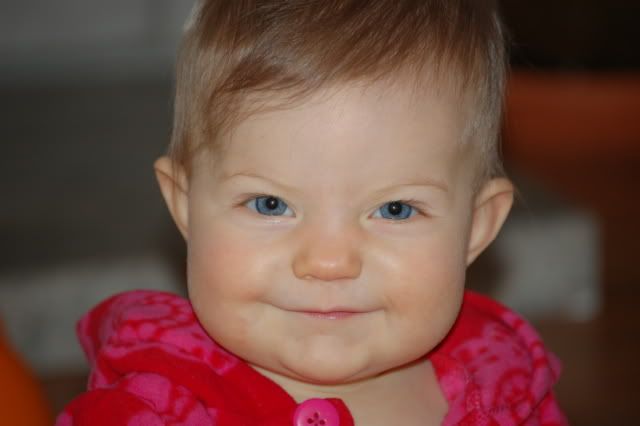 "I pooped and you have to clean it, sucker"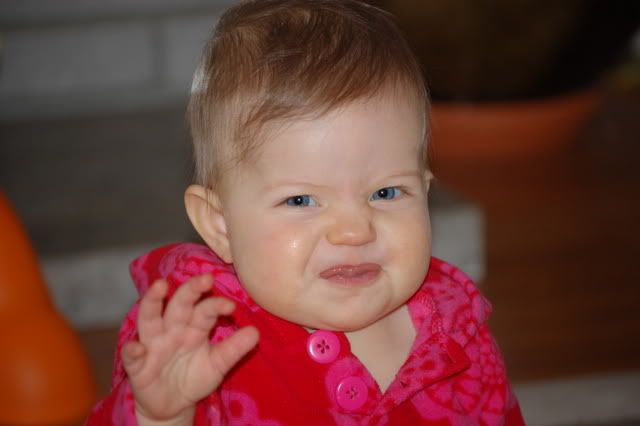 "What? I thought you liked it when I poop"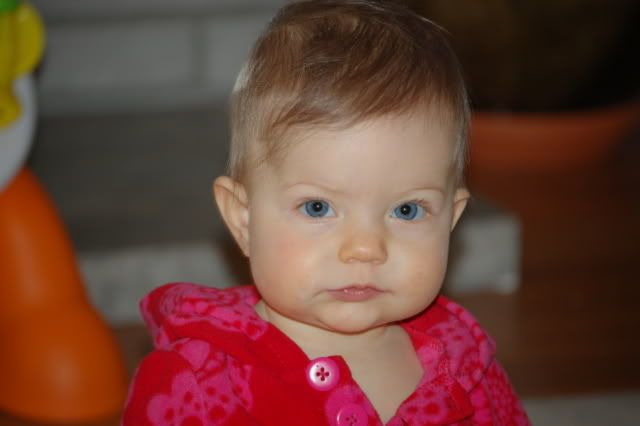 "Come on, you know I'm cute"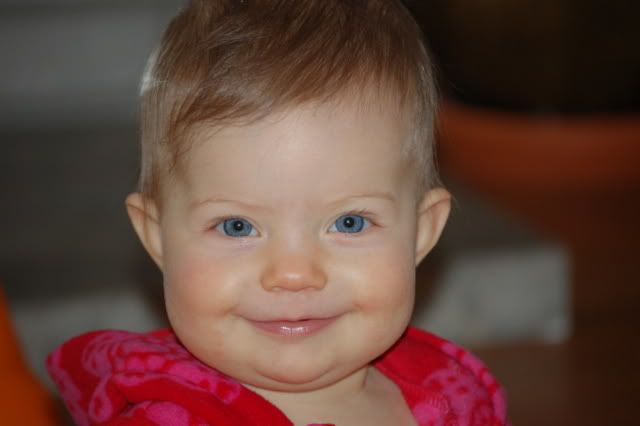 "Fine, I'll smile you know I love the camera"