Caitlyn is 11 months today! I can't believe in just one month she will be a year old. I know I've said this before and I'll probably say it again. Time is going by way to fast and I wish it would just slow down a little bit.
At 11 months Caitlyn is definitely developing her own personality. She's got a certain amount of stubbornness that comes from her mama. She is moving around a lot these days and getting into things she's not aloud to have, cat food for example. When we remove her from an area she's not supposed to be in or take something away she gets this devastated look on her face and cries like crazy.
She's also very easy going which definitely comes from her daddy. She doesn't really have any stranger/separation anxiety unless she's tired.
It doesn't take her long at all to warm up to new people. It looks like she's going to be a lefty (like her mama), she consistently grabs at her toys and knocks down towers using her left hand.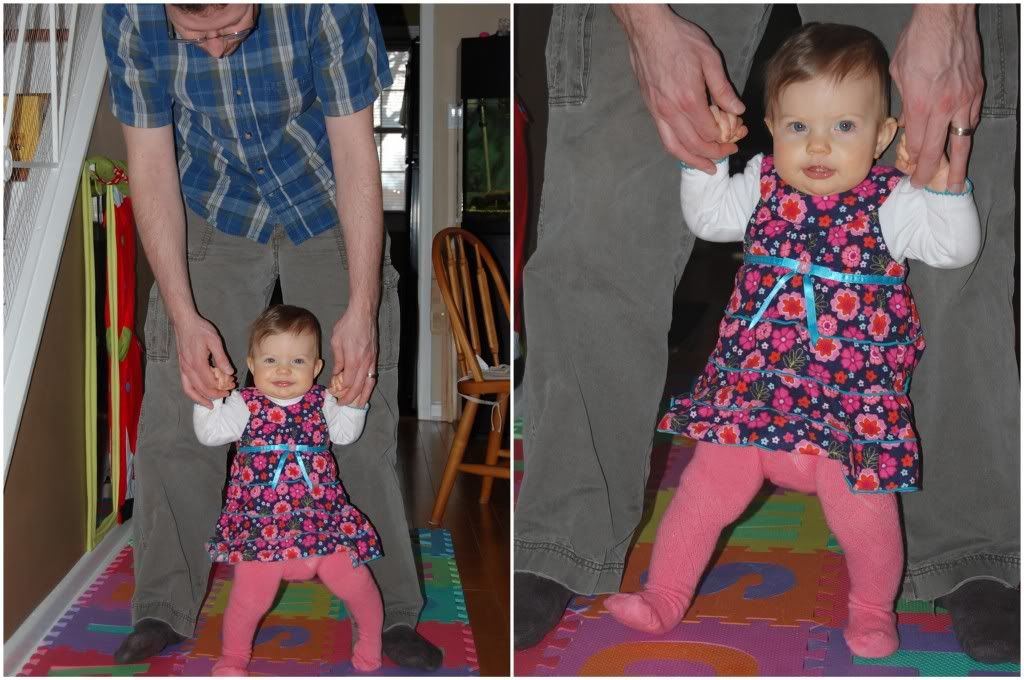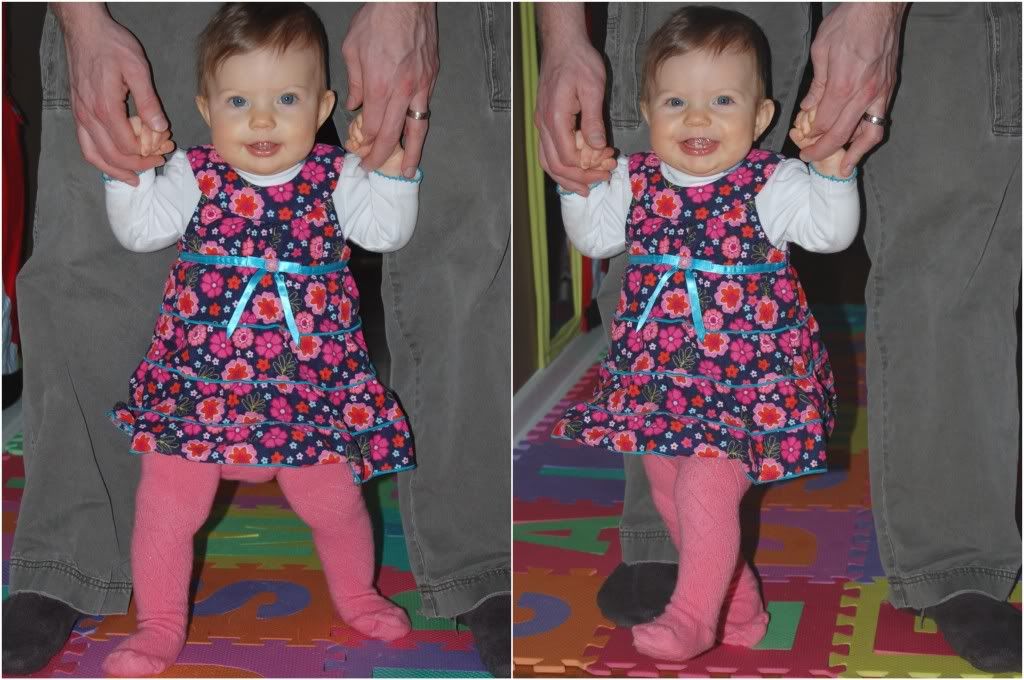 For all the days I sat here and wished that Caitlyn was crawling and moving around, I'm so glad she waited for a while before she did. She's been crawling just under a month now and is getting into EVERYTHING. Its amazing to watch her move around the house and explore. She loves to be walked around the house while hanging onto our hands for support and is obsessed with remote controls, telephones and computers. She pulls herself up on the furniture and is now starting to cruise around the couch a little bit. Childproofing has been a priority and I think we have most things covered.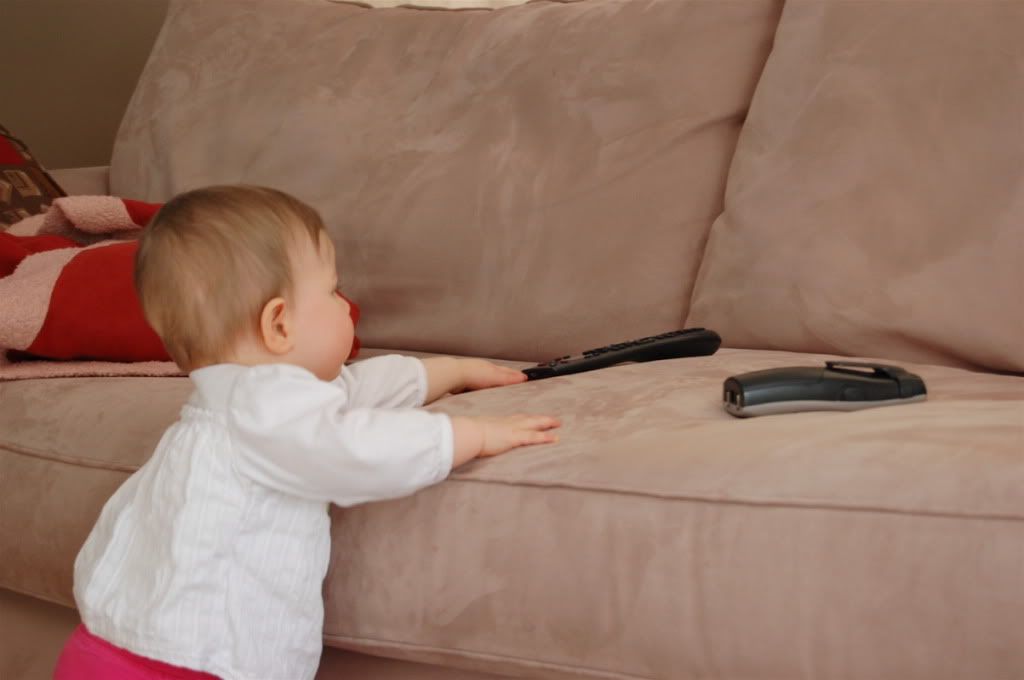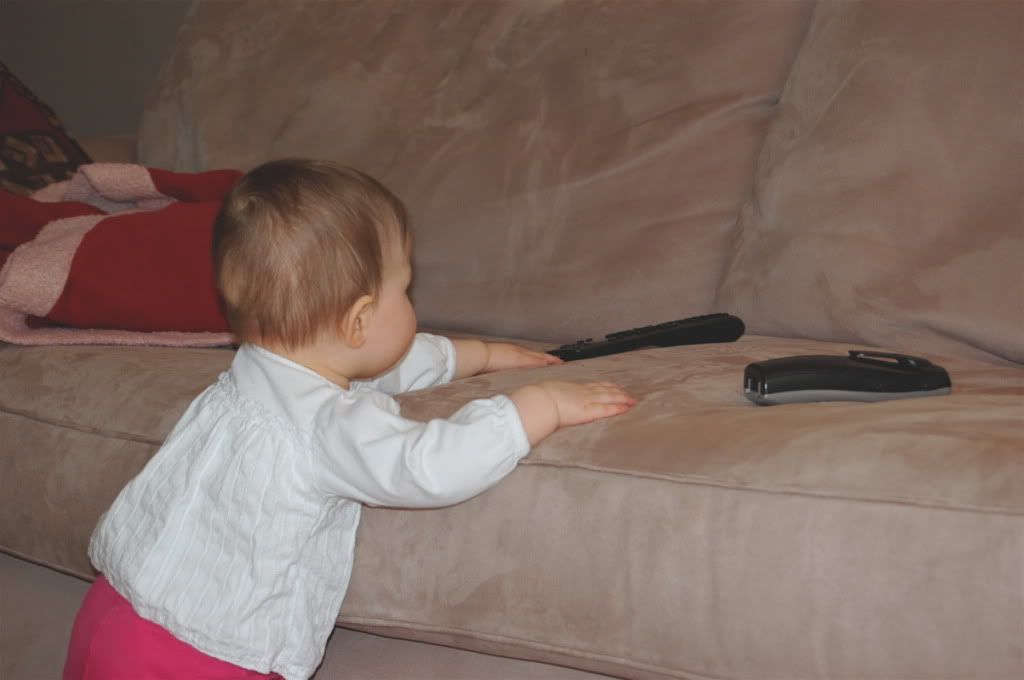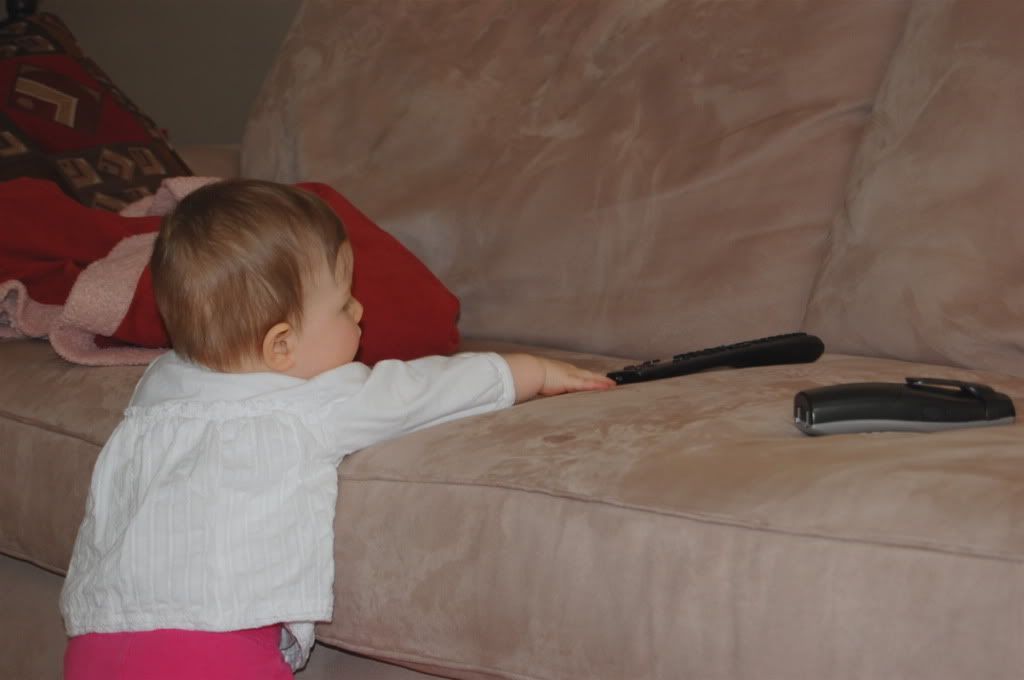 So with 1 month left until she is one year old I plan to enjoy our time together and make the most of this last month before I return to work and life gets even busier than it is now.