Well the birthday festivities are finally over. We had a quiet evening at home for her birthday and then a small party with family today. Caitlyn really enjoyed herself.
Here are some photos of the last few days. We got really lucky with the pictures, some of her facial expressions are just priceless.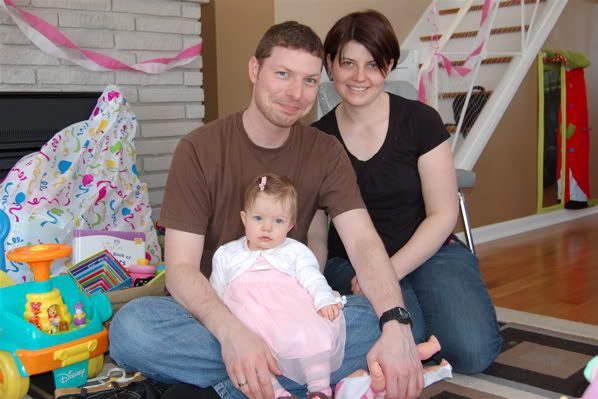 Her first experience with balloons. Love the look of wonder and excitement.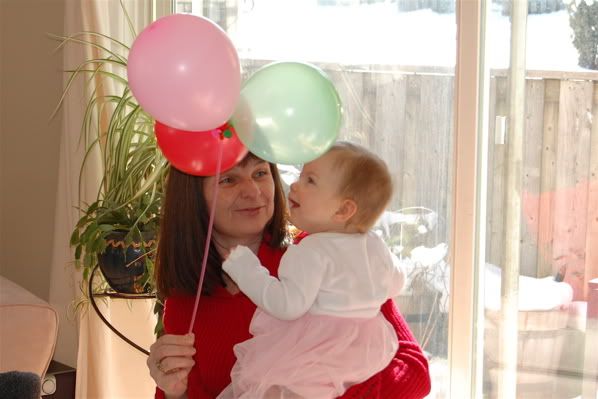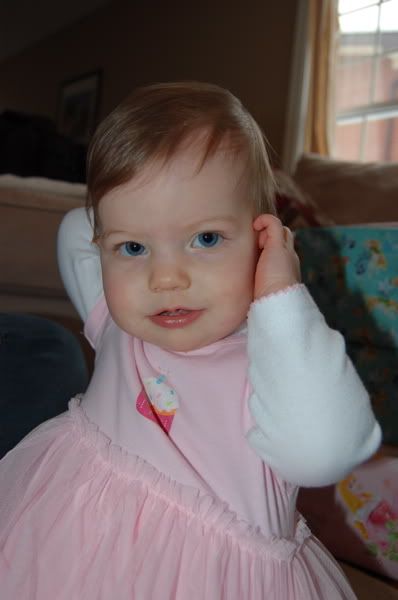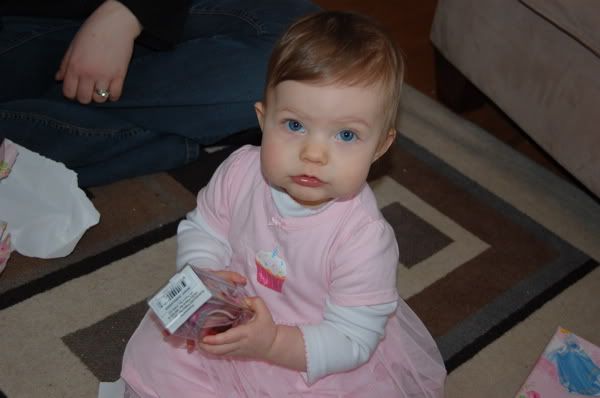 I'm not sure what was going on here, we were in the middle of opening gifts when this picture was taken.
So focused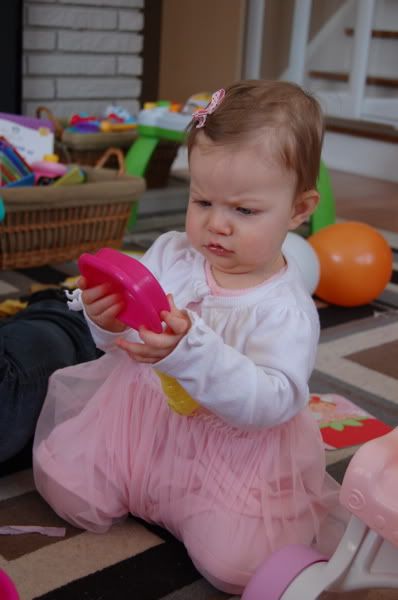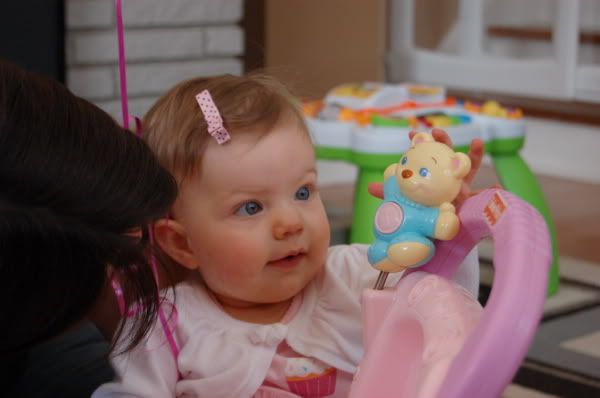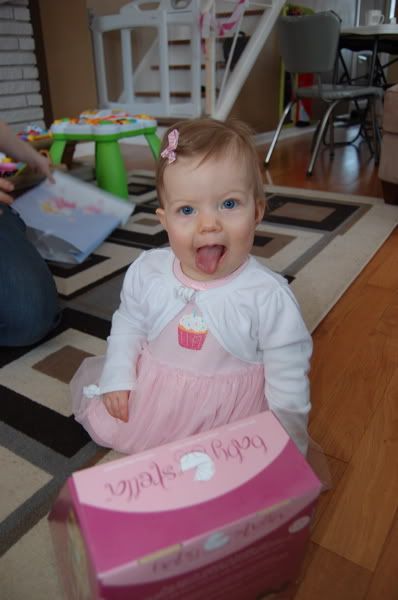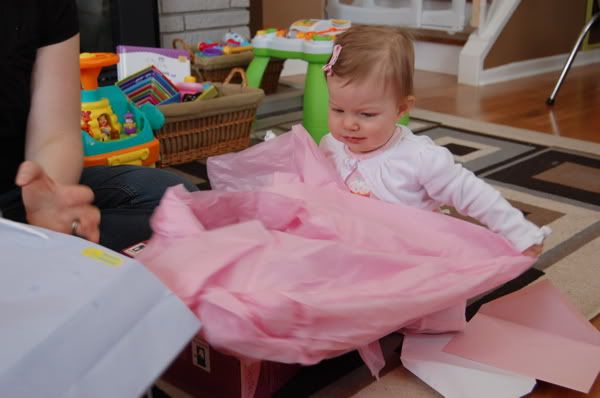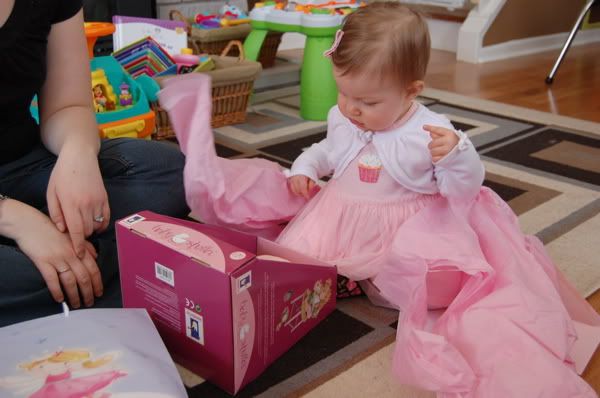 My little book lover.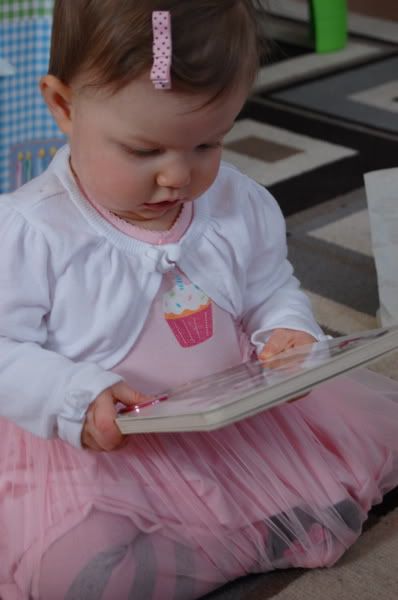 and of course the cake pictures, she sure loved that cake.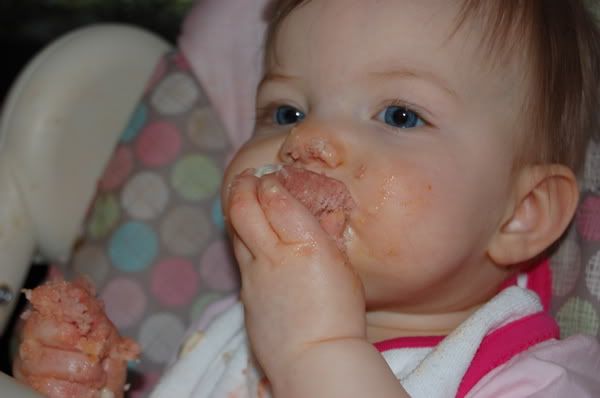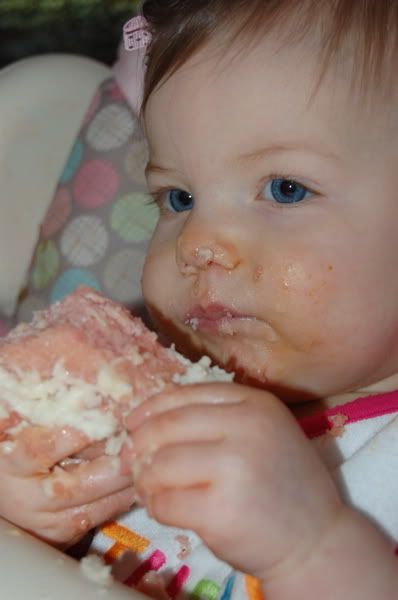 It's back to work for me Monday. My maternity leave is officially over and its time to reenter the working world. I'll be taking some tips from
Leah
and making sure I'm organized the night before. Hopefully the transition from stay at home mom to working mom goes good. Caitlyn has had a couple of days at daycare already and seems to really enjoy herself so that makes me feel a bit better about having to leave her.
I'll let you know how I make out next week.