We finally got a beautiful long weekend! The weather was AMAZING and no work for three whole days!
We started the weekend with some Friday night company. Saturday morning Caitlyn was up at 5:30am, not cool Caitlyn, not cool. We took off to my Mom's camper for the first time this summer. It was so beautiful. Being right by the lake helped us to stay cool on a very hot day and as Brock says, I like going there because there's lots of family to watch Caitlyn while we relax and drink a few beers.
So awesome!!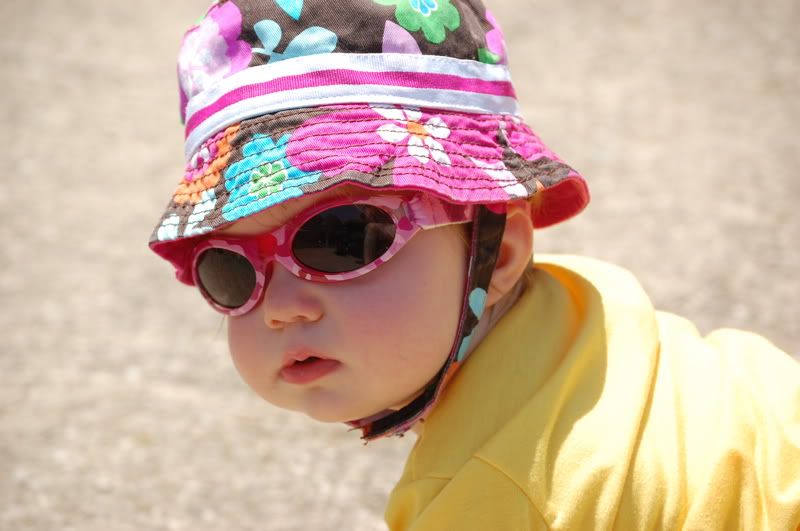 We continued on our way to Chatham and spent Saturday evening just the three of us, relaxing. Thankfully we went to bed around 11pm because Caitlyn was up at what time?? Oh that's right, 5:30am... have I mentioned how not cool that is. On the bright side, we were both showered and ready to start the day by 8:00am and had lots of opportunity to visit with Brock's mom and some of his extended family.
We then met up with friends of ours for dinner and ended up spending the night. Luckily Caitlyn slept in until 6am Monday morning, in my opinion still not good enough though. I really have to find a way to her back to sleeping in until at least 7am. We used to be able to bring her to bed with us and she would go back to sleep but not anymore. Apparently that has turned into play time and she prefers to crawl all over us and pull on Daddy's eyelids. We're going to be trying some light blocking curtains this week as she started waking up earlier as the days got longer, so I'm hoping if it stays dark in her room maybe she'll sleep in a little bit more.
On to the fun stuff, you have never seen a kid get so excited over a ball. She laughed and squealed with delight. Its probably the only thing that made getting up at 5:30am worthwhile.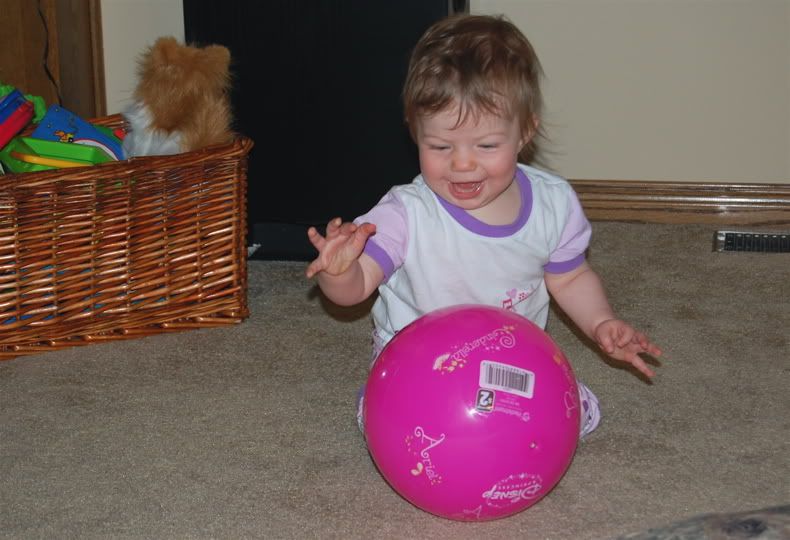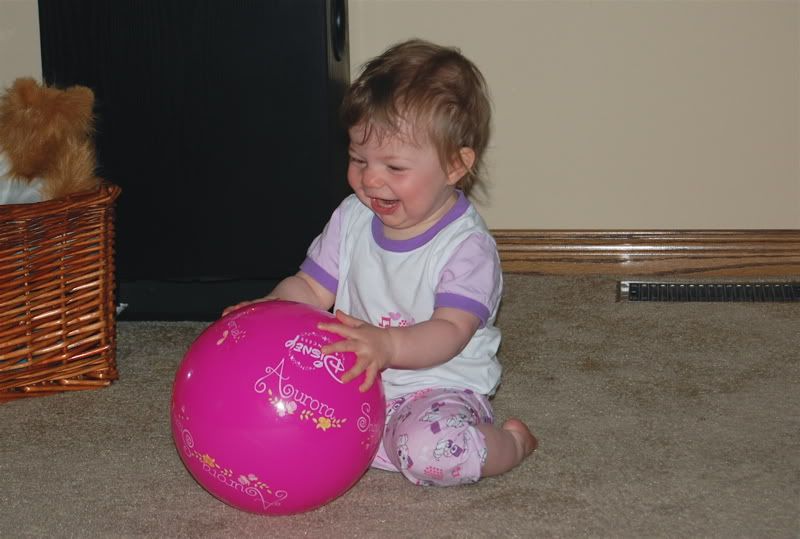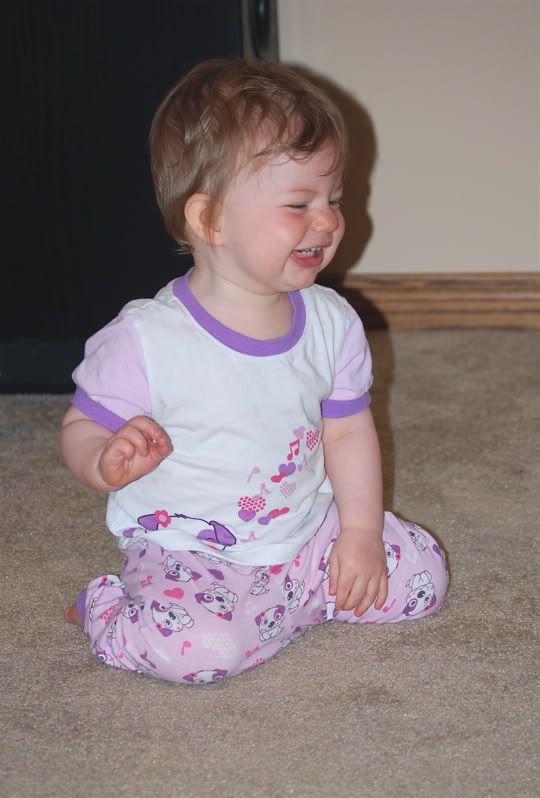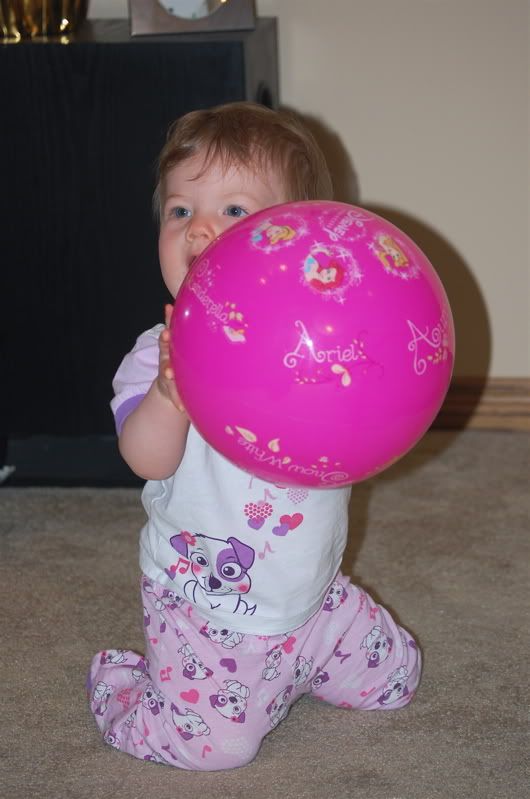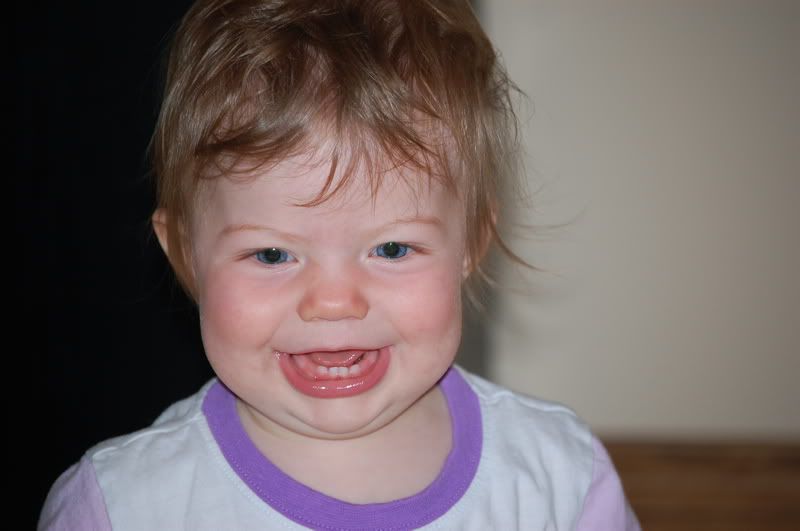 My favorite picture of the weekend. Love these special father daughter moments.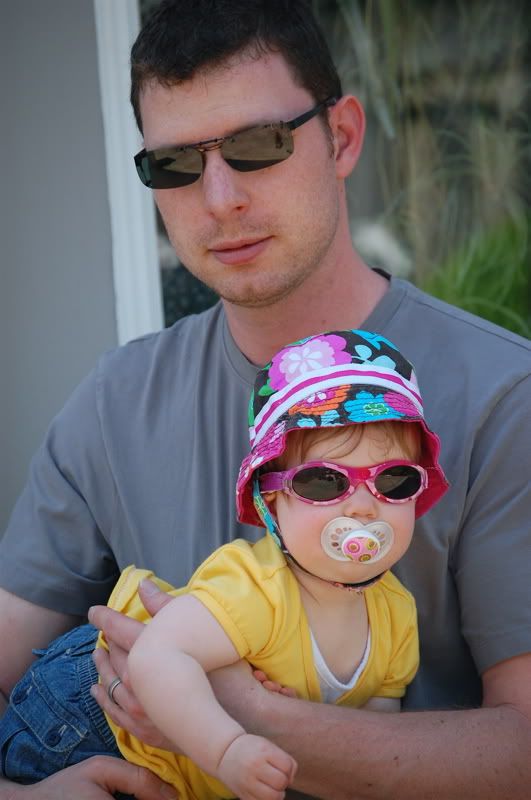 I couldn't be more thankful for the recharge this weekend gave me. It's been a very stressful month personally and professionally and spending some quality time with my wonderful family is just what I needed.
Hope you enjoyed your weekend!