You know the ones that get up early Saturday morning, drag their kids out of the house at the crack of dawn and head yard saling. In all fairness, I figure since Caitlyn likes to get us up at 7am (woo hoo she slept in) then I might as well make good use of the morning.
We were actually looking for a
Superyard
to use at my mom's camper in the summer time. However I'm just not willing to spend $100 for it. So we took off in search of a used one at a local yard sale. We drove from house to house, sometimes getting out and sometimes just scoping things from the street. Unfortunately we didn't get lucky and never found a Superyard. We did end up finding a couch, and I think it was a steal. Caitlyn's been playing on it, sitting on it and climbing all over it. She's having a lot of fun so totally worth the $2.
What's this new piece of furniture to explore?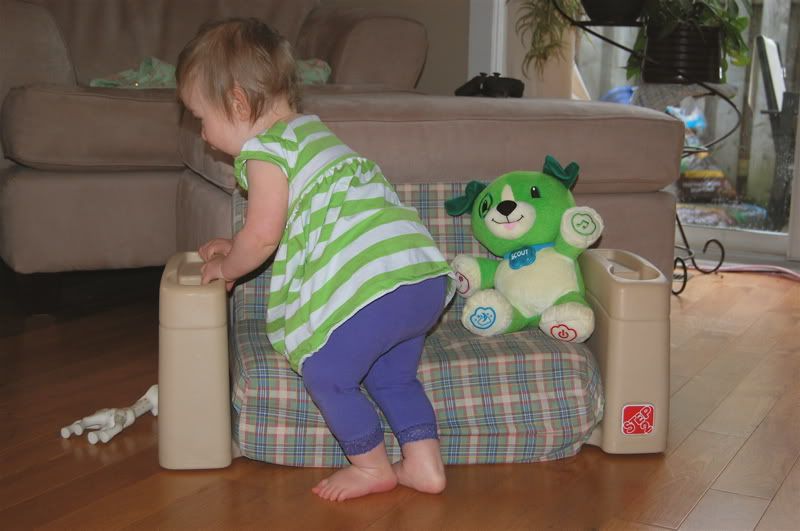 Time to relax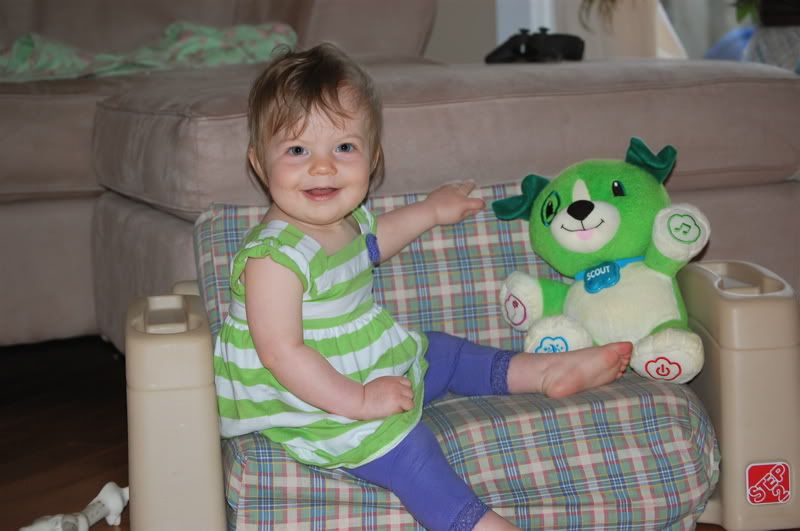 What do you mean "sit like a lady"?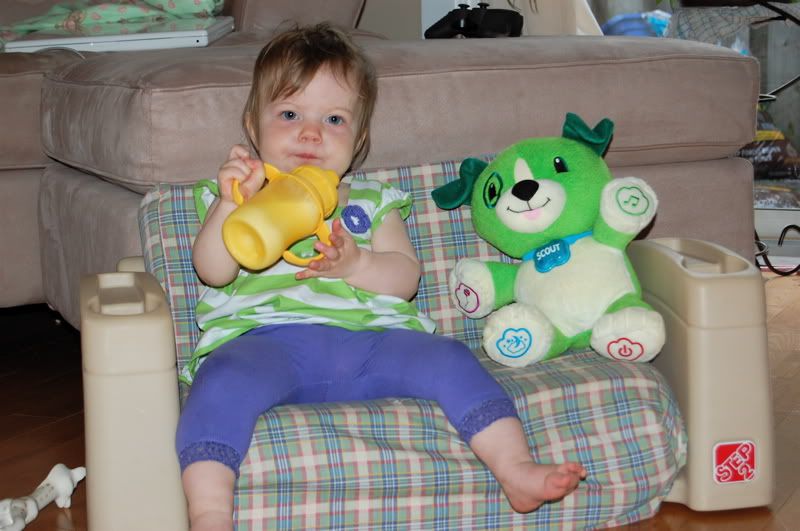 Is this better?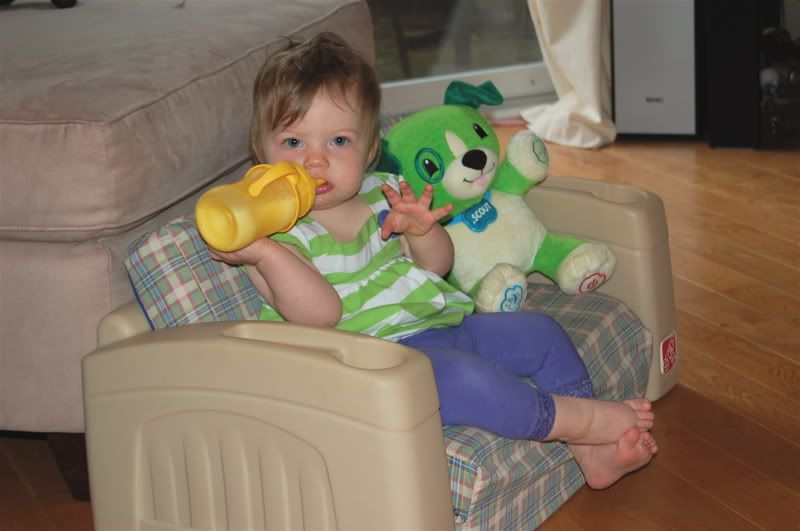 My little girl is growing up fast. She's not walking yet, but she's learning to drive.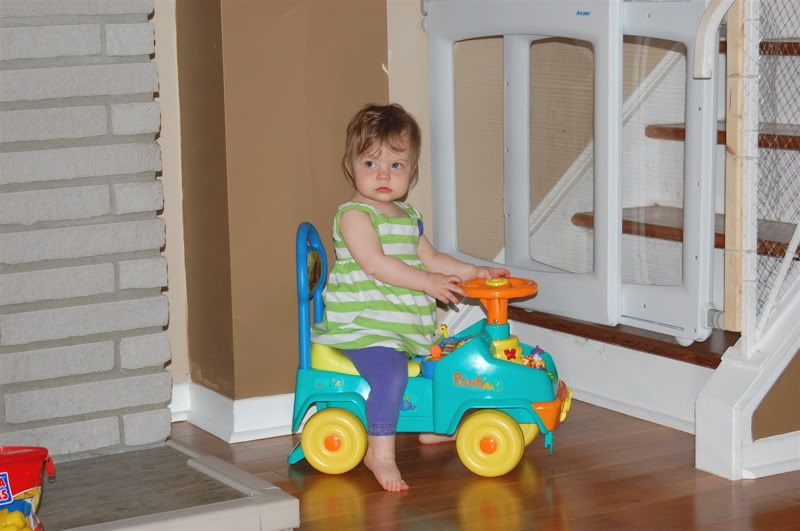 All in all a pretty darn good weekend. We got lots of work done around the house and Caitlyn had a blast playing.