For Canada Day weekend this year we had some great friends of ours come up and took both our families to the Toronto Zoo. It was a blast!
Caitlyn started out super happy
We saw a rhinoceros (confession, before posting this I googled rhinoceros just to make sure I labeled it right. For whatever reason I started to think it might be a hippopotamus)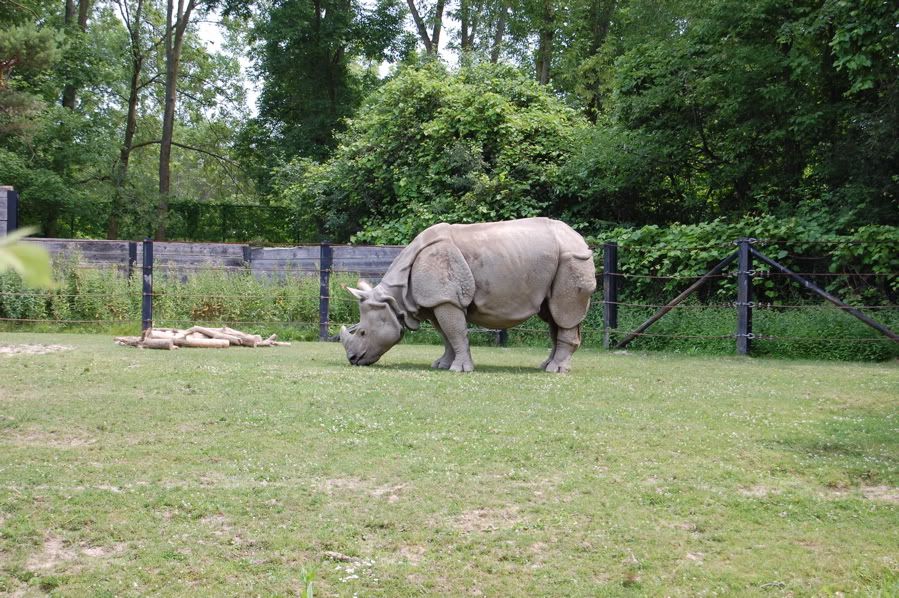 Check out the crazy huge butterfly. I included the far away shot with the people's heads to give you some perspective on how huge this butterfly was.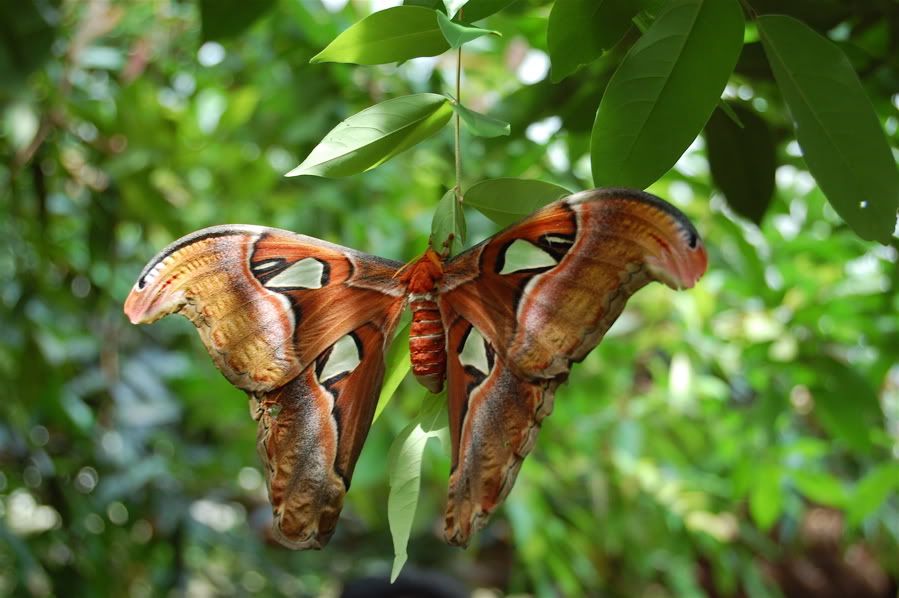 We saw lots of animals, no idea what we were looking at here. Don't worry I had a tight grip on her the whole time. No lion's gonna eat this kid.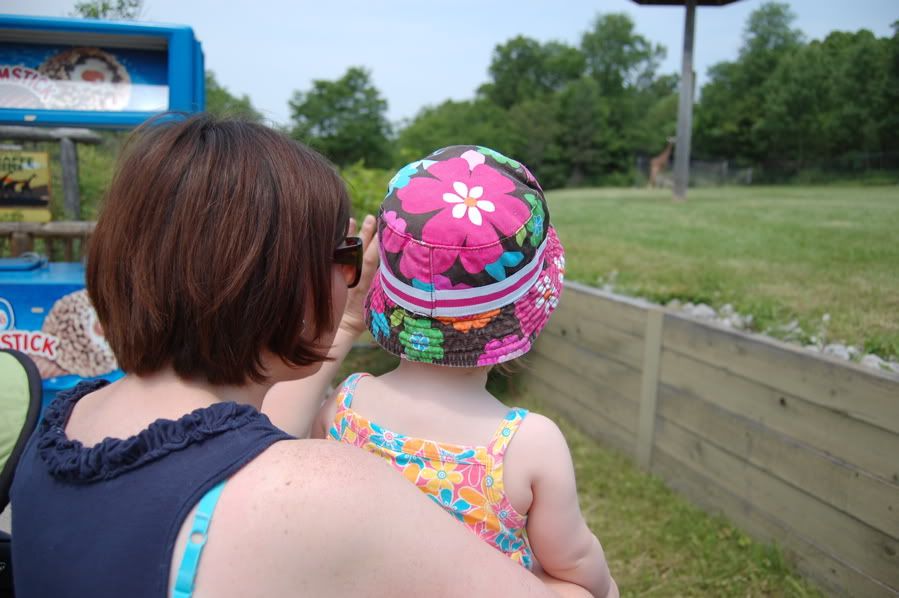 After seeing these pictures, I may have to invest in a bra that clips the straps in the middle so they stay hidden. On the bright side, at least it sorta matches!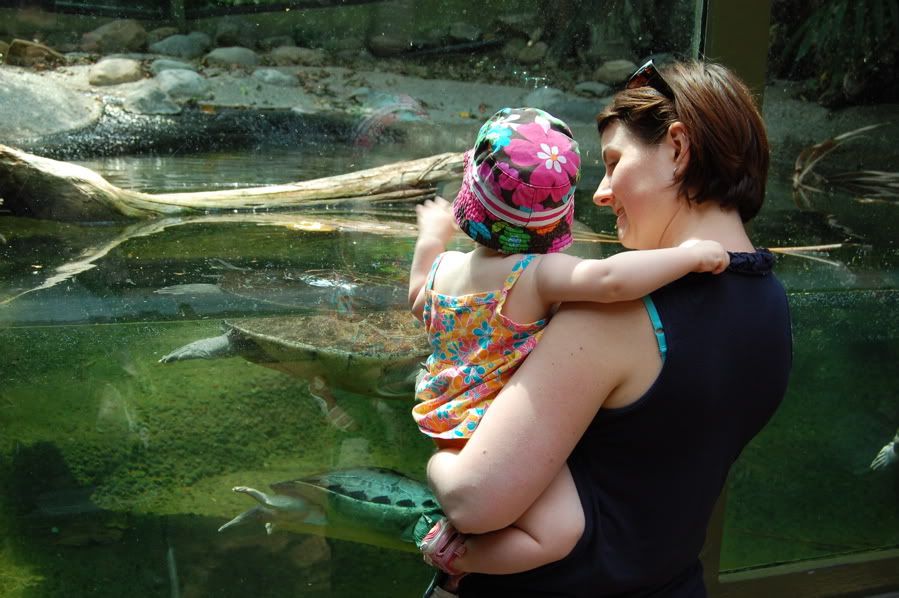 It's funny how perspectives change when you become a parent. In the past when I went to the zoo, I was all about getting up close to the animals and seeing them. But this time, it didn't matter so much if I got to check them out. I was all about what Caitlyn thought of the animals, how she liked them, did it make her happy. The whole day was for Caitlyn and while I definitely enjoyed myself it was for different reasons than I would have in the past.
I love how he's smiling for the camera. Well hello there Mr. Turtle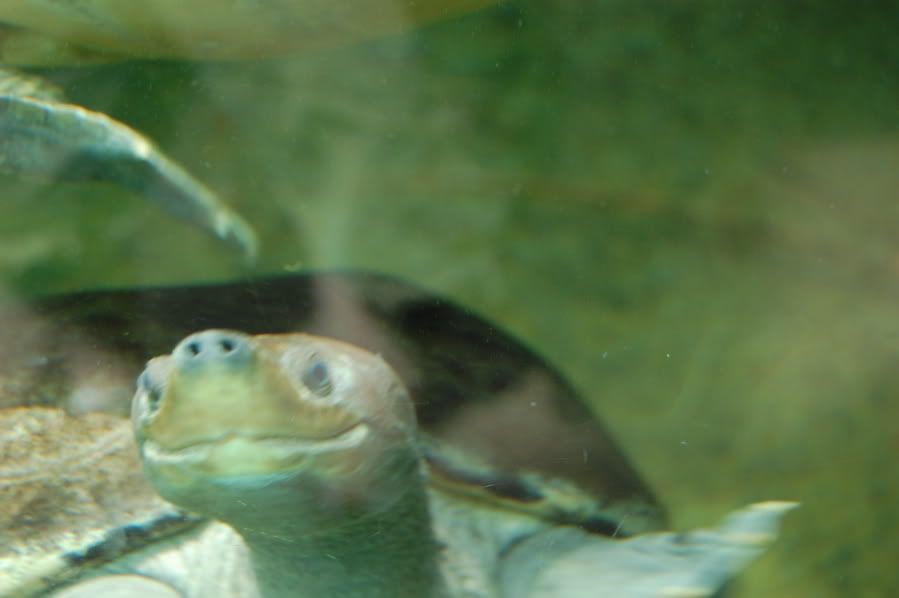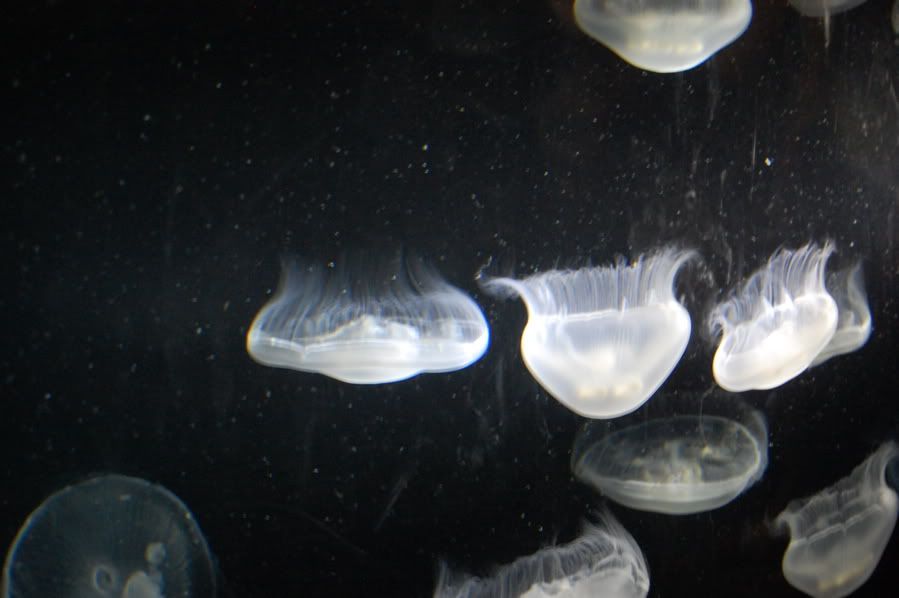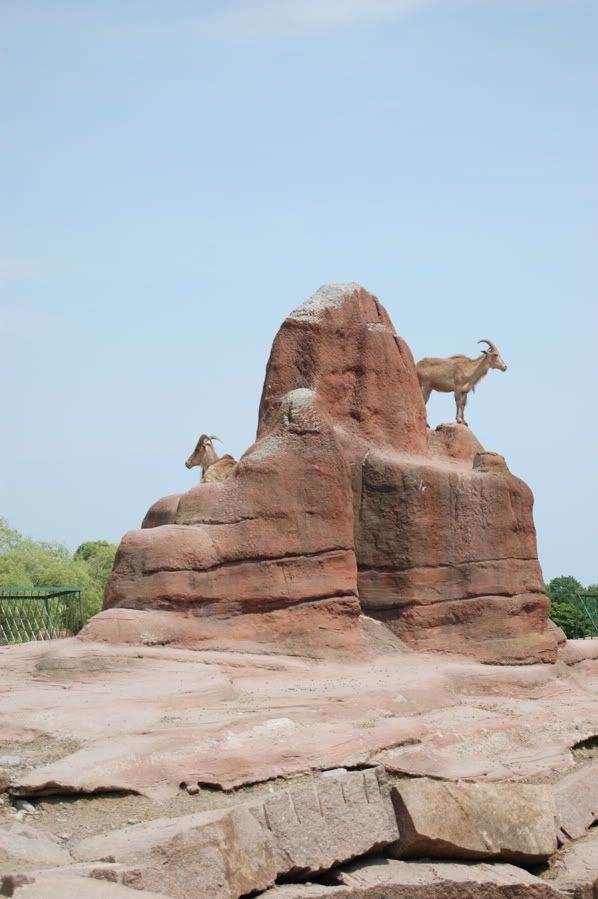 Eventually she got a little tired and missed out on the camels.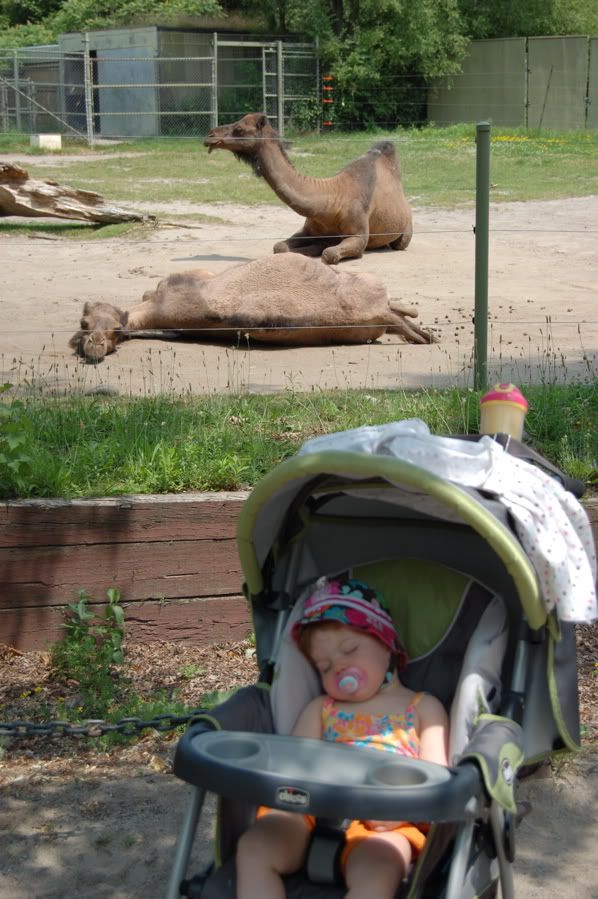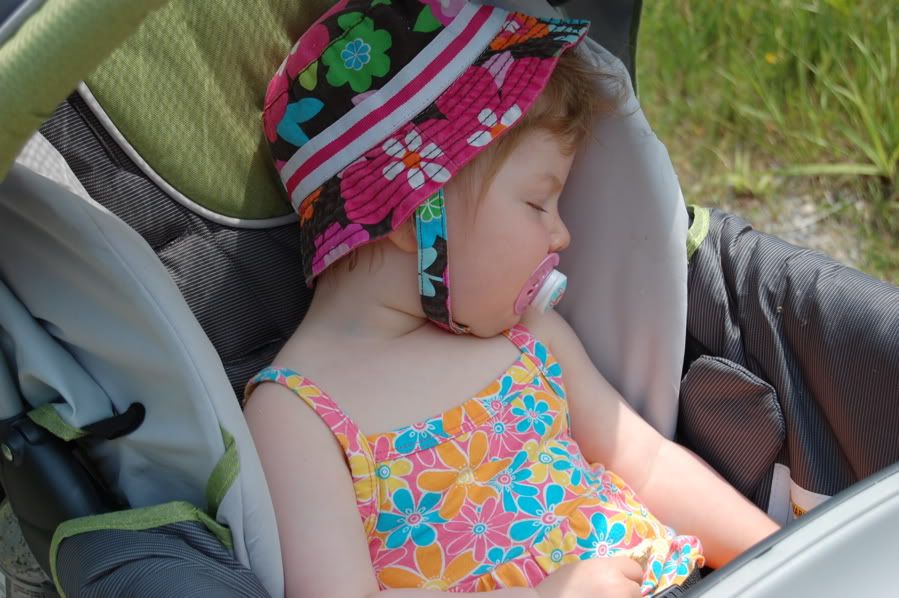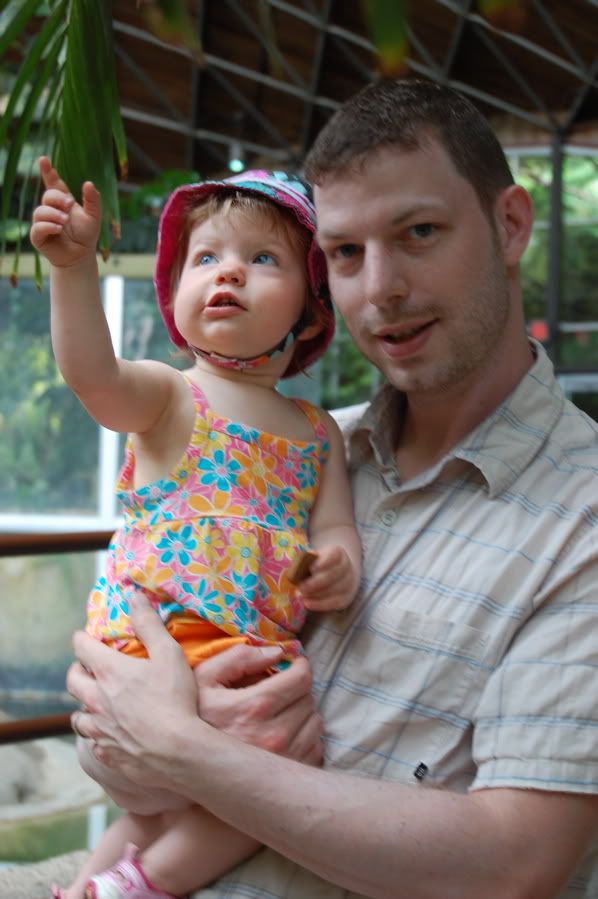 Caitlyn was such a good sport for most of the day. It's not too often that she spends an entire day strapped in her car seat and stroller. I wasn't too comfortable with her crawling around because it was pretty busy. This actually worked out really well until it was time to drive home. The entire way both the kids were pretty cranky. We tried stopping at a service centre to let Caitlyn walk and crawl around a bit hoping that she would cheer up. Unfortunately that didn't work. In the end, we ended up googling her favorite Treehouse show Four Squares. That helped for a while, thank goodness for smart phones and data plans :)
We had an amazing day overall and I'm really glad we went. Caitlyn paid attention to the animals and really enjoyed looking at them. I can't wait to go back next year when she's a bit older and can appreciate the zoo even more.