So it has been super hot out lately and while waiting for the pool at my condo to warm up a bit I had Caitlyn outside playing her awesome
Sensory Bin
that Aunt Jeannette made her.
I can't get enough of Caitlyn in her little swim suit and hat. So stinking cute!!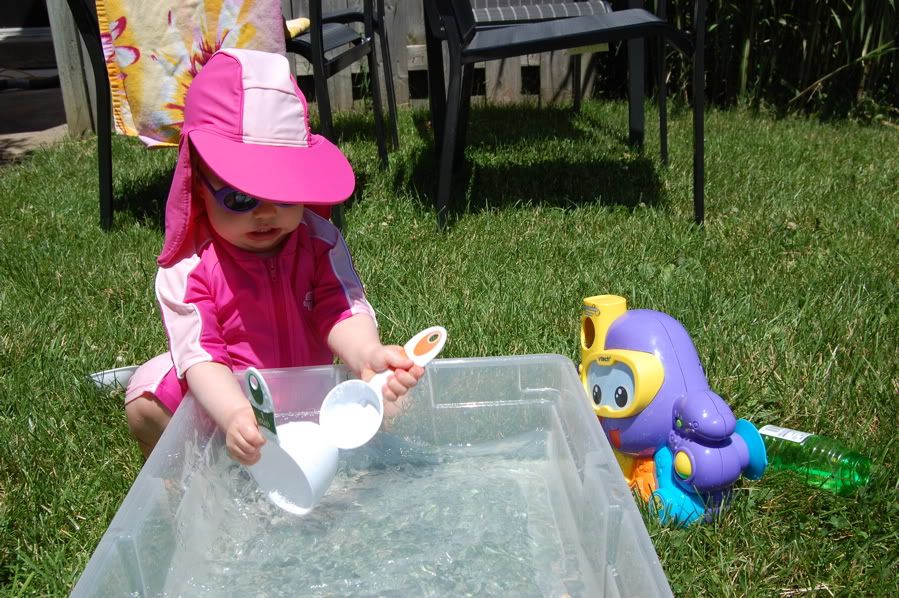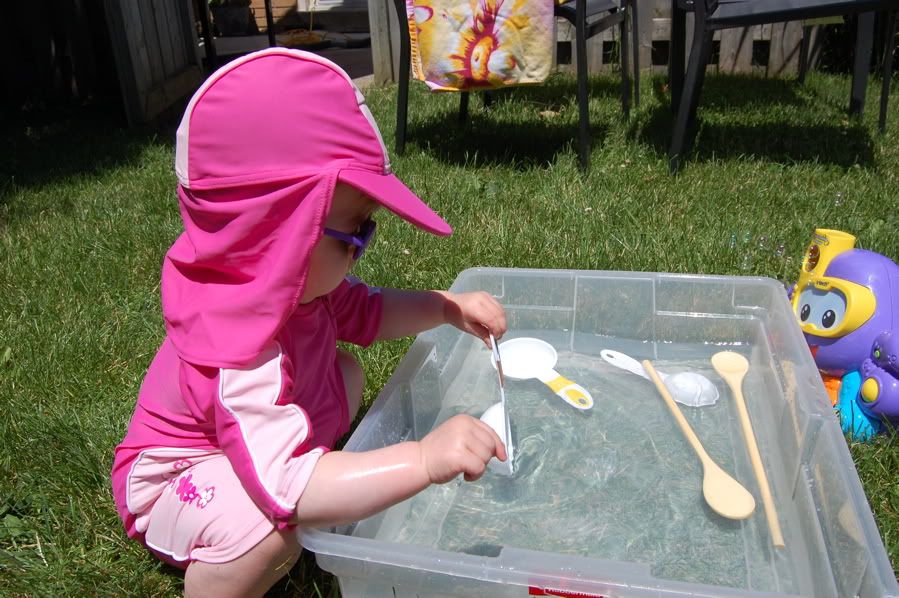 Check out my little stander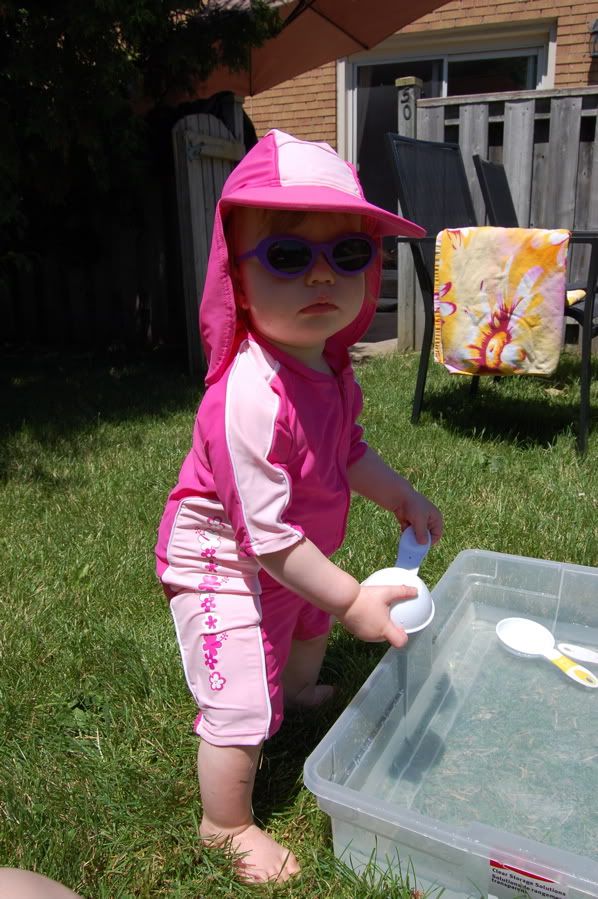 Oh and guess who decided to walk around today holding on to only one of my hands? My little girl is going to be walking very soon... I think I might have said that a month ago. But this time I really mean it :)
Have a great day! Check back later this week for some super fantastic Zoo pics.