A few weeks ago our car got broken into and Brock's cheap pay as you go cell phone was stolen. When Telus wouldn't transfer the 50$ credit in minutes we had on Brock's phone to mine I decided it was time to look for a new service provider. I brought up the idea of getting smart phones to Brock and he was not impressed. This is a man who HATES cell phones!! He didn't even want the one he had except that I made him get it when I was pregnant with Caitlyn, just in case I went into labor when he wasn't home.
Somehow 3 or 4 days after I had initially brought up the idea to Brock he managed to convince himself that he needed a smart phone and we went out and picked up two Sony Xperia Arc android phones (no I'm not being paid for this post and unfortunately I did have to pay for the phones).
Point is I LOVE my new phone! I love that I can do a quick twitter check while on my lunch break at work. I love that I can send a message to a friend without having to open up my laptop. I love that I'm feeling more connected.
But most of all, I LOVE the camera feature. I can take so many more random pictures of Caitlyn, work we're doing around the house, or just somewhat inappropriate situations at home:
Case in point, the drunk Scout doll. I woke up one morning to find this exactly as you see it now. Needless to say we had a conversation about the proper place for a beer bottle but it makes a darn good picture.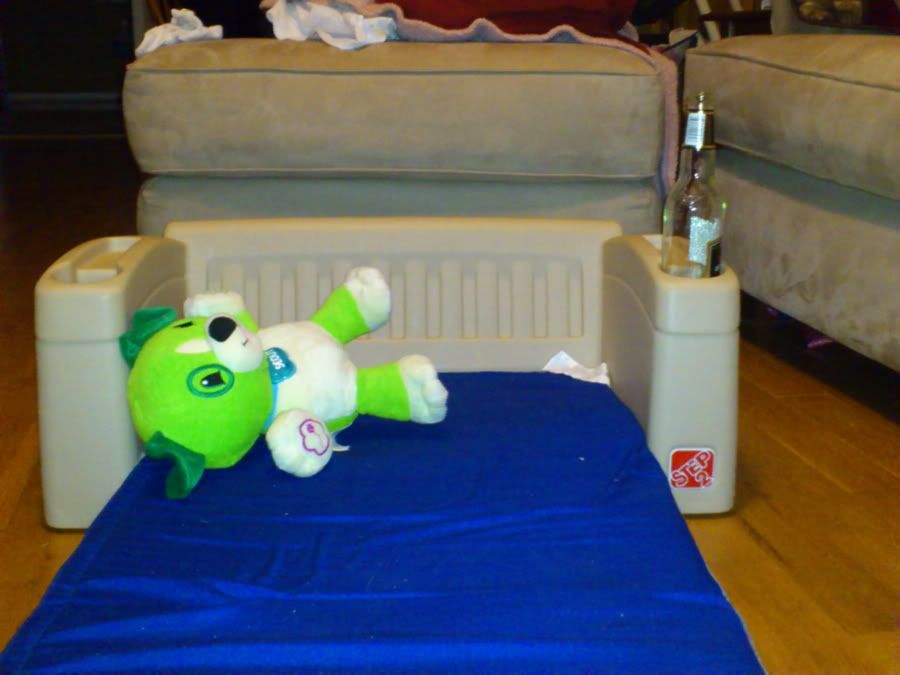 Another lesson for Daddy, don't leave your wallet within Caitlyn's reach.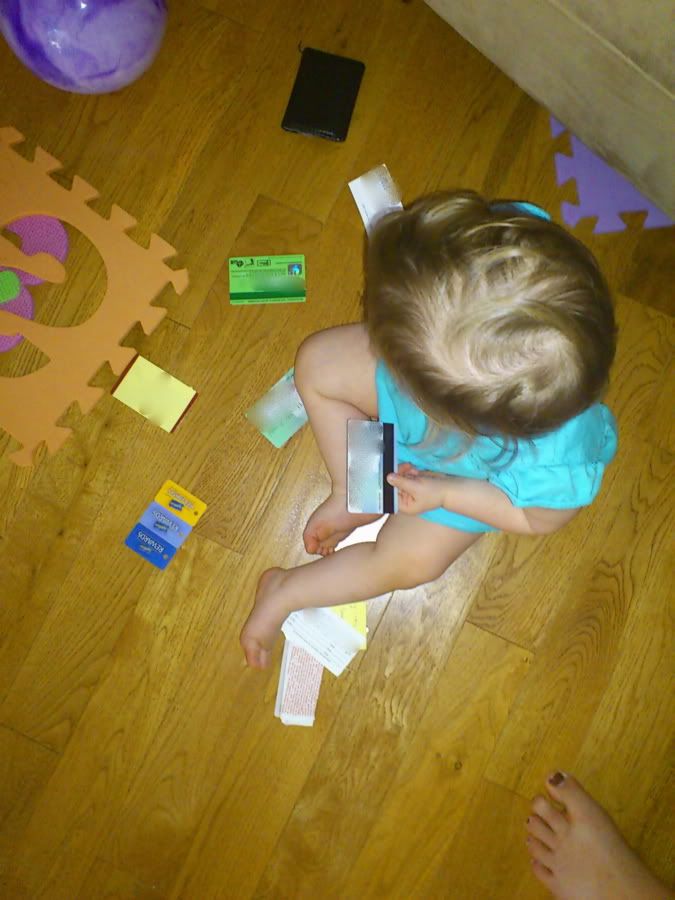 A prime example of Caitlyn's bed head.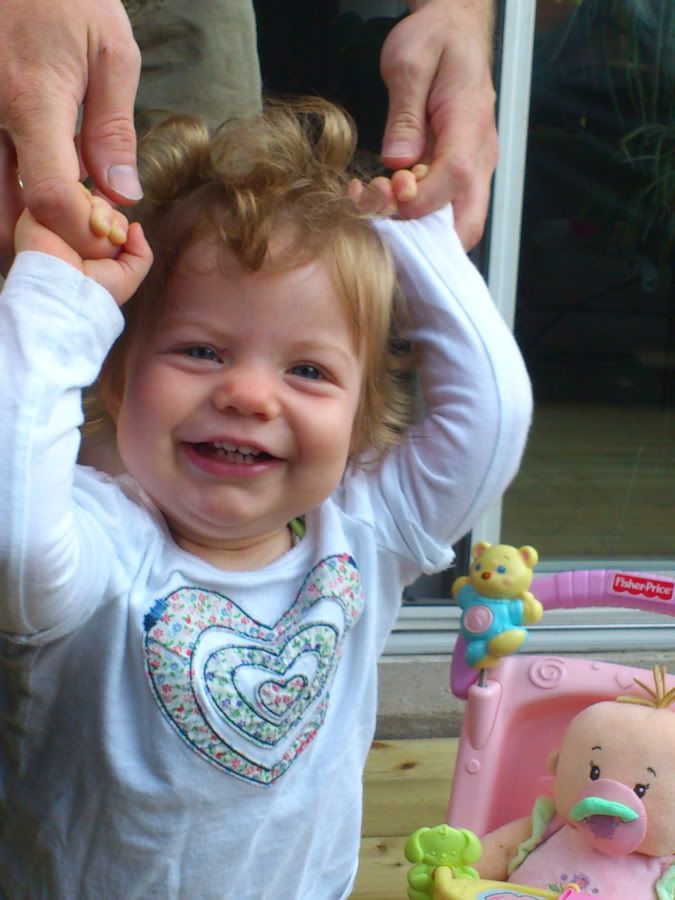 Yes that's Caitlyn's matching diaper cover on her head. It doesn't fit on her bum with her bulky cloth diapers. Looks cute though, don't you think.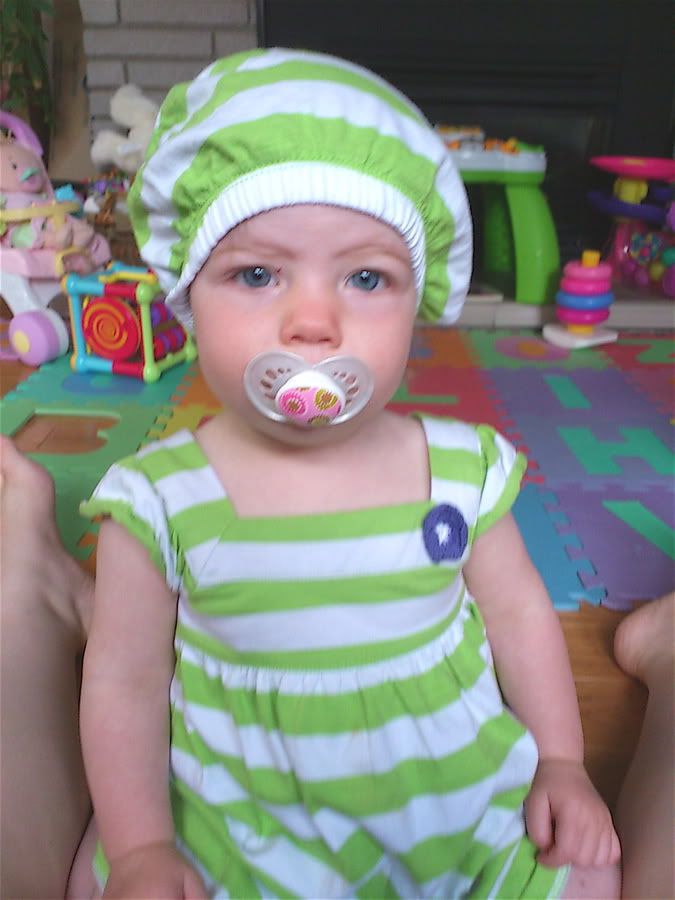 and last but definitely not least, I can never seem to get a good self-portrait with a bulky SLR (I blame the fact that I'm a lefty). But check out the killer shot of me and my love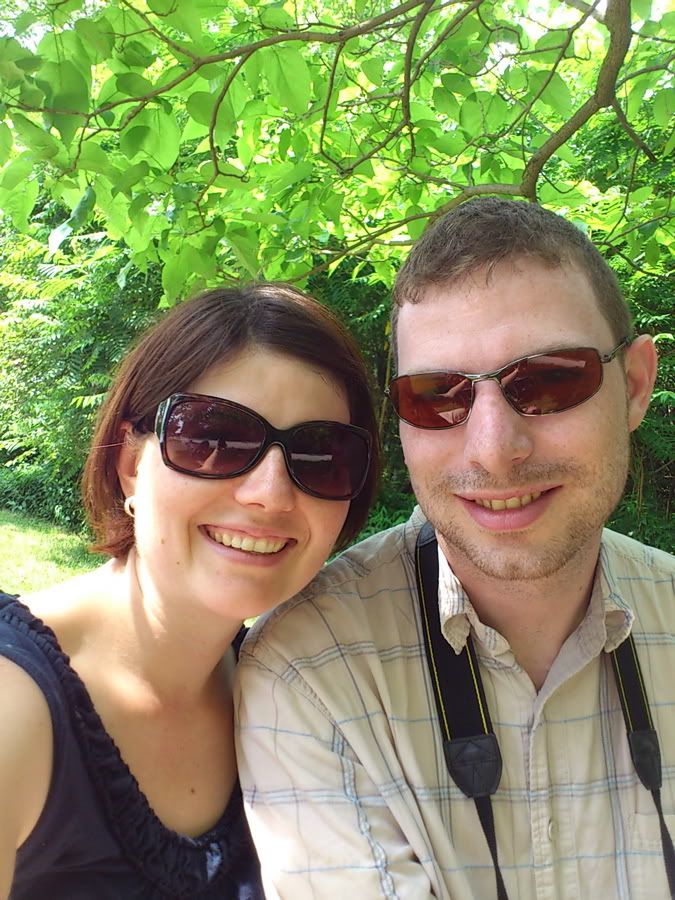 While it will never take the place of my beloved Nikon SLR, I'm super happy to have an easy to use camera at my disposal at a moment's notice.
P.S. It takes videos too! But that's for another day :)
Have a fantastic day!