We're on VACATION!! Well it's more of a staycation with a bit of travel here and there. But the best part...
Caitlyn got to meet her Granddad and Bern from England. Brock's Dad lives in England and is here vising for a couple of weeks. Caitlyn finally had an opportunity to meet him although she has talked to him over the phone some over the past few months.
It took a couple of days but she totally warmed up to him. I was really happy that she was finally able to meet her Granddad.
We visited this great
conservation area
that actually had a replica of a Longhouse Village that some First Nations people used to live in. Very cool stuff!
Caitlyn walked around with her Granddad and Bern.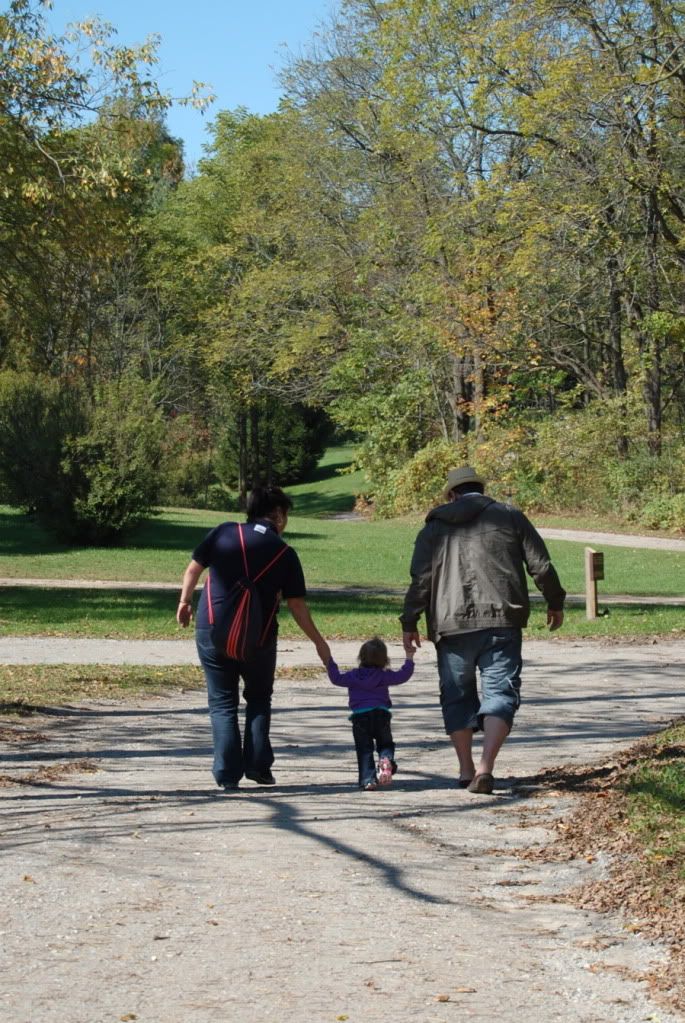 She checked out an awesome tree that was full of fall colors.
Near the end of the visit, Caitlyn and Granddad went out to play in our backyard and I caught some great pics.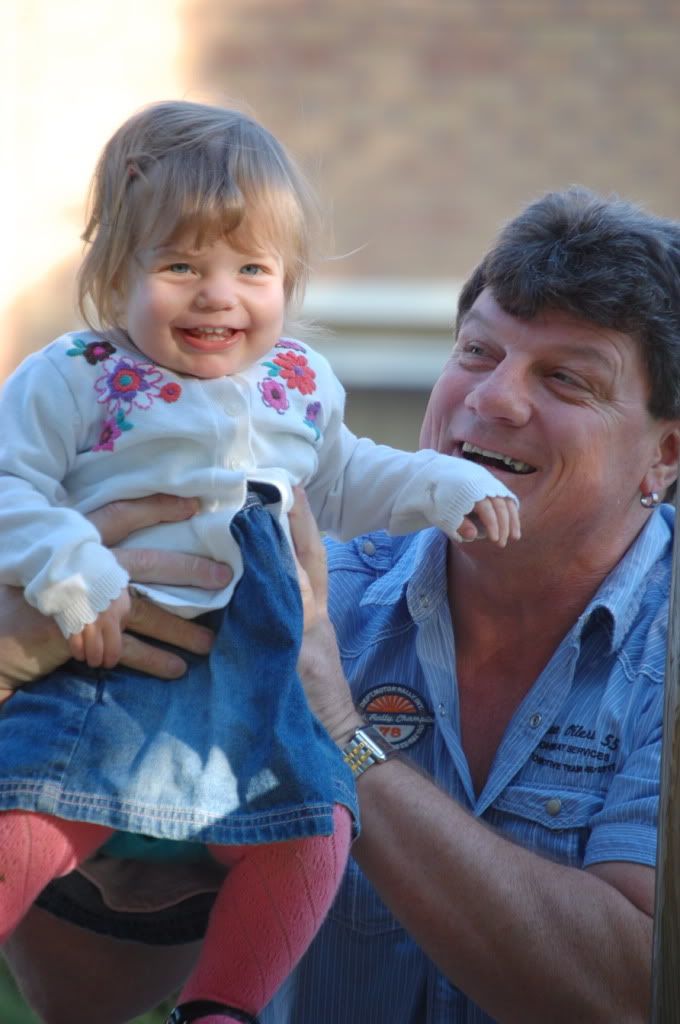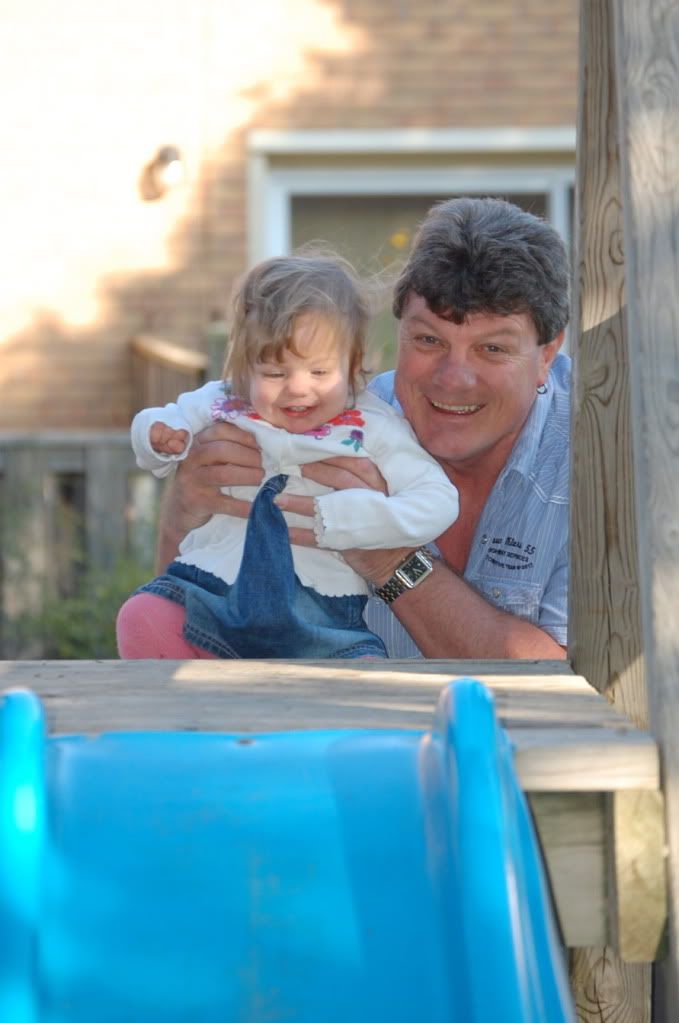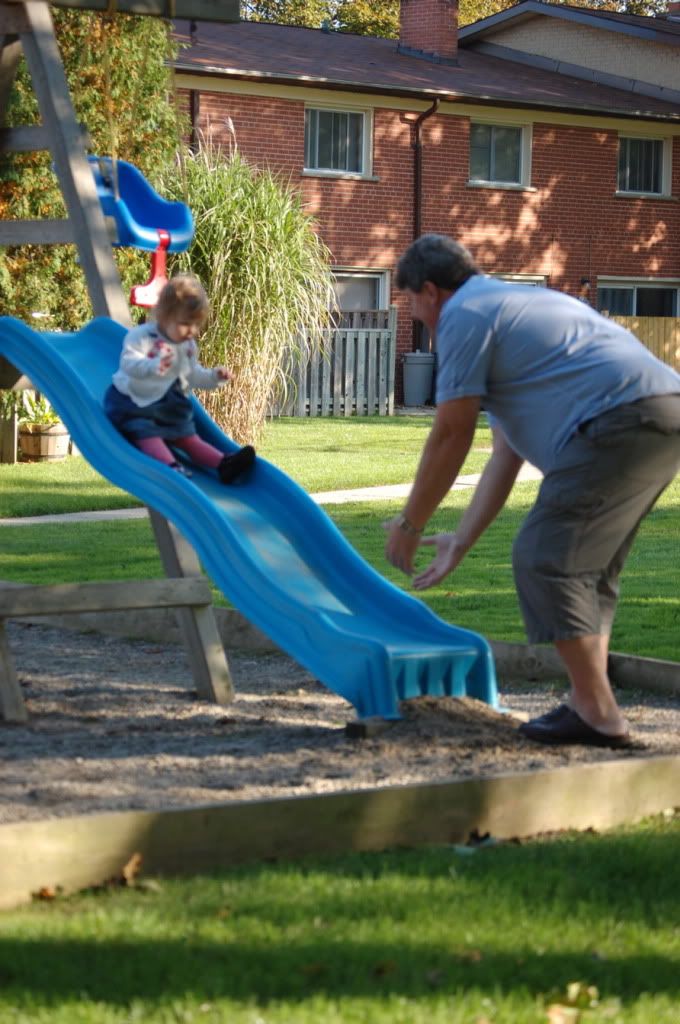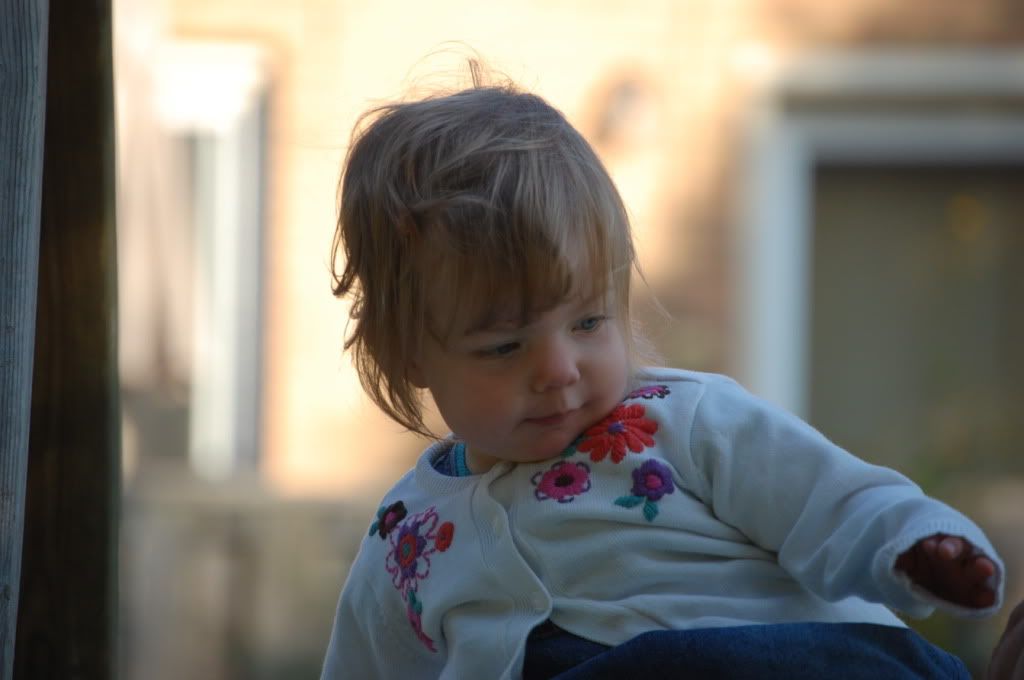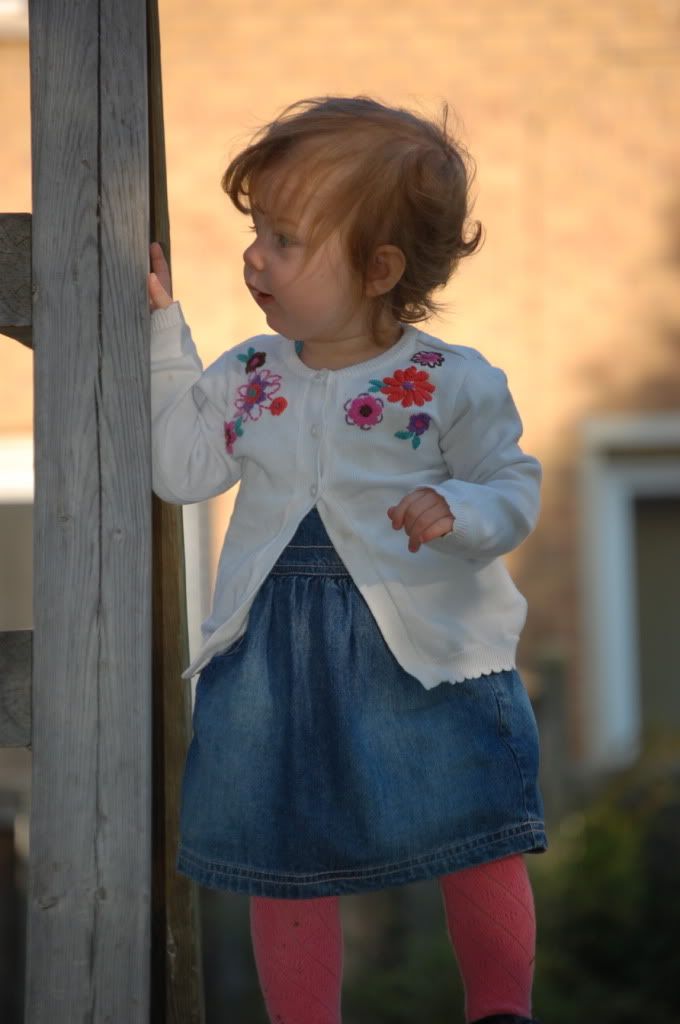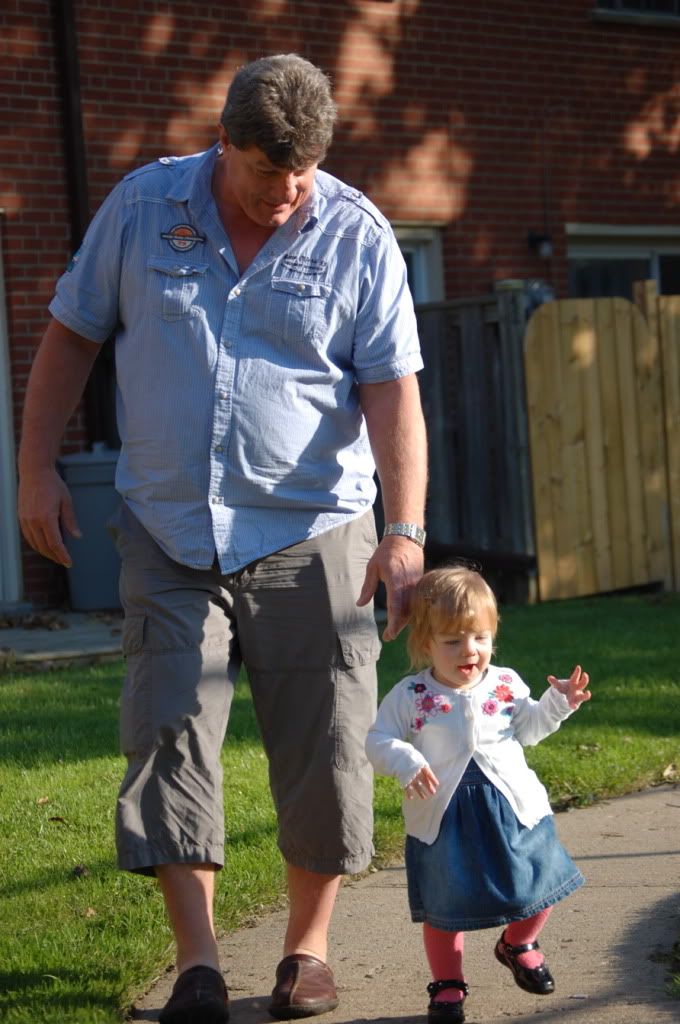 We're planning on using Skype to help Caitlyn keep in touch once they go back to England, hopefully she can handle sitting in front of the computer on camera with touching any buttons. Wishful thinking? Probably :)